Using the newest yarn called Bernat Felted yarn, these two ornamental pumpkins are great for decor for fall. Small is 5″ and large is 6″.
The yarn is called Bernat Felted, as the yarn has the look and feel of felting. No, it won't felt when it can be machine washed and dryable in a dryer. The yarn is generous in sizing, and these pumpkins don't take a long time to create.
They are part of a crochet gourds collection. All of the gourds seen below are included with the free pattern. The blue version is large and the ecru (white with specks of blue and white is the small version.
.
.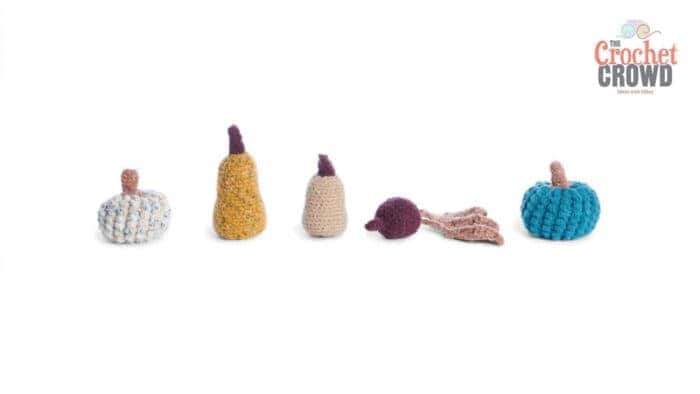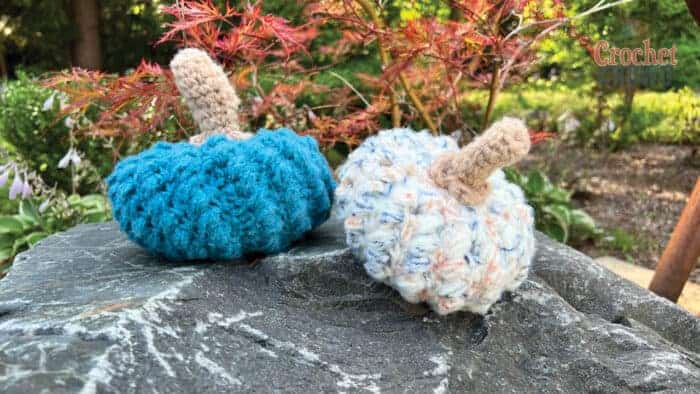 Tutorials
More Pumpkins
You can create the Braided Crochet Pumpkins and a tutorial is available if you need more help.