Fashion and yarn play hand in hand with what's in style and what makes a revival. The granny square tops initially from 1970s are back. Don't kill the messenger!
I've seen this coming back on some movies and streaming series lately. Yarnspirations and the companies it has acquired over the years have patterns from over 100 years ago. This is the original pattern from the 70's available in just three sizes, small, medium and large.
While the style may not be for everyone, it's pretty rad! OMG, the language of the past is sinking into my head! RUN! This is the Granny Retro Crochet Top.
---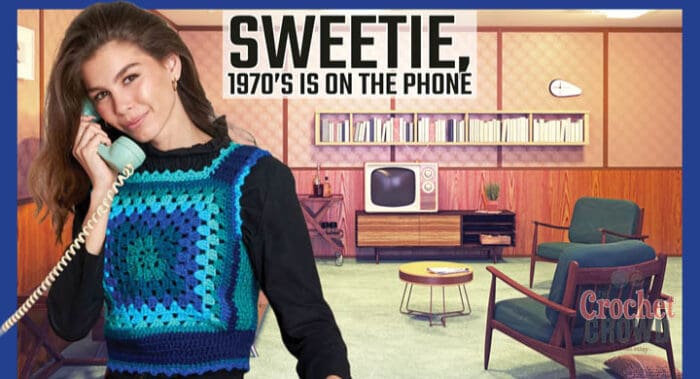 ---
Ummm Yeah
Does anyone question how on earth they got the costumes and got on TV without the parents knowing about it? I couldn't even cross the street without paperwork at that age. I mean right!?
I used to watch the re-runs of this after school in my very early years. Gilligan Island was right after.
---