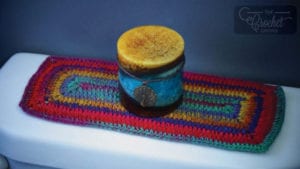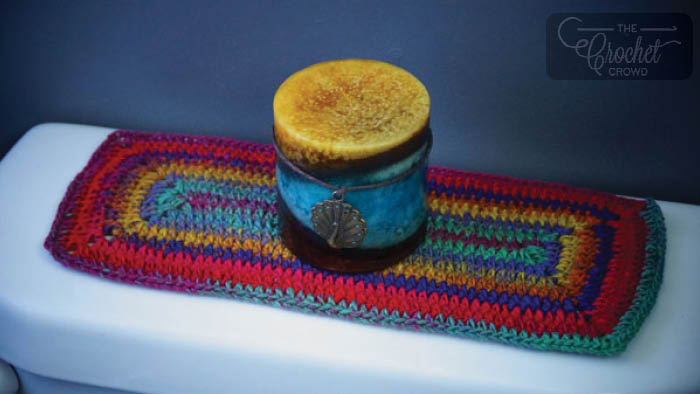 Vibrant Tank Topper Crochet Placemat
This Crochet Tank Topper is uniform in size to fit most toilets. I have to admit, I'm not a fan of too many fabrics or carpet near a toilet due to the splash zone being a problem for guys. I like my little placemat as it gives the white porcelain a bit of character without having to cover the entire tank up. I love the yarn choice as it does all of the work for colour coordination.


This will measure approximately: 16" long by 7".
You can use Bernat Super Value or Red Heart Super Saver Ombres to make something similar.