Freshly updated is the Interlocking Lattice Crochet Blanket. It's a true interlocking of easy-to-remember steps for the stitches to be interwoven.
Interlocking can be complicated depending on the styling of how the stitches work together. Originally when this was released, there were mistakes in a couple of the rows which made it impossible to complete. Upon further review, the blanket was completely revised in February 2023. You will see the new example here.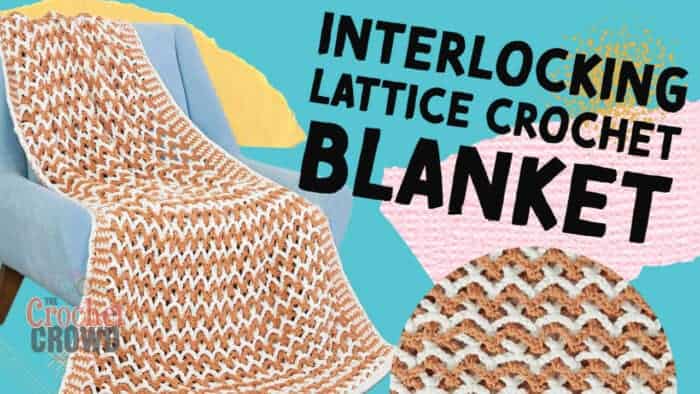 You will see how easy it is to do the Bernat Forever Fleece Version above.
---
Interlocking can also be referred to as mosaic crochet. I know – confusing. Below is one of my own designs in Interlocking for a thick baby blanket. The free pattern below is provided from a beginner's perspective. This is the Baby Blanket in gray and white, as shown.
Free tutorials below will be available March 4, 2023 and beyond.