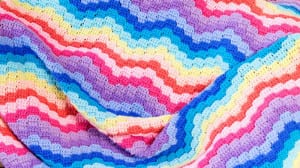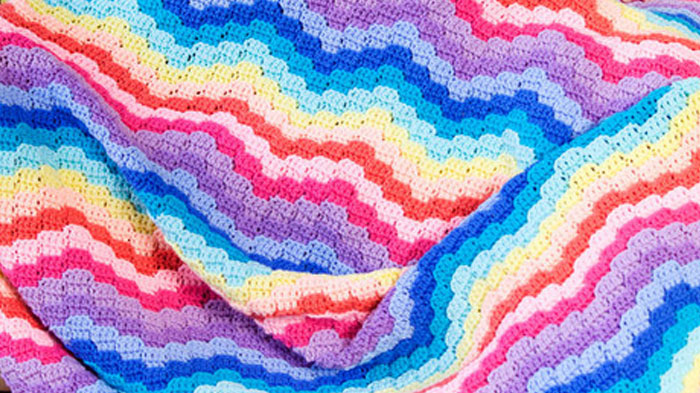 Wave Step Stitch
This Wave Step Stitch is a bit tricky to master in the very beginning but comes easier as you start to identify the stitches and recognize how the pattern comes together.
This creates a horizontal wave across your work in a stepping up and stepping down visual appearance. It's pretty neat if you ask me!
The waves have a lifting appearance which reminds me of the sandbars in a beach. It's pretty cool.
To keep my review real, I wouldn't say this is for beginners. However, if you are a beginners and get this stitch, big kudos to you.
There is a free pattern featuring this stitch, it's called the Rainbow Waves Throw by Red Heart. A video tutorial is also available to help you get started as well.
Video Tutorial