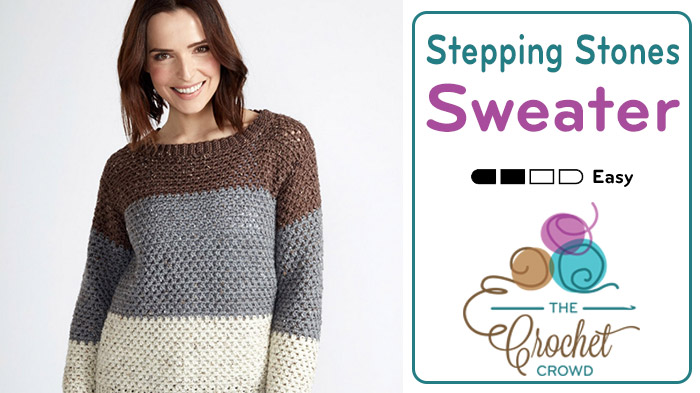 Crochet Stepping Stones Sweater + Tutorial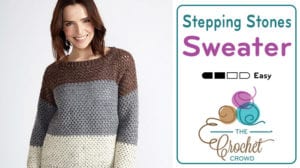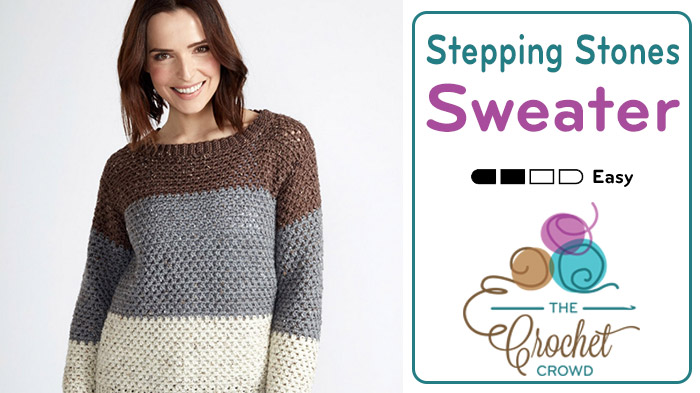 Crochet Stepping Stones Sweater
Introducing the easy level Crochet Sweater Pullover by Yarnspirations. This sweater is sized from XS – 5 XL. Using the brand new Simply Soft Tweeds by Caron Yarns. It has a luxury feel with a handmade spun-look quality to the yarn. It's simply gorgeous and could be your favourite sweater in the dresser.
There are 4 panels that make up this sweater. You have the body front, body back and two sleeves to make. The upper collar and lower bottom ribbing is done after the front and back body panels are attached so you can go around the edges to give it that finished look. The bottom of the sleeves also have ribbing so that it gives the sweater a complete finished look.
Mary Beth, your video host below, will take you through the pattern and stitches required in order to make this sweater. She is a great tutorial host with Yarnspirations and speaks slowly and patiently. I think you will enjoy following along with her.
If a sweater is in your future, you may want to consider this design. If tweed isn't your thing, just know you can comfortable substitute to regular Caron Simply Soft if you prefer. You are the crochet artist, decide what is right for you. I, personally, really love this look. I hope you do too!
Tutorial
Tutorial only available in right hand.