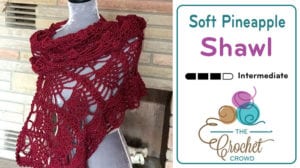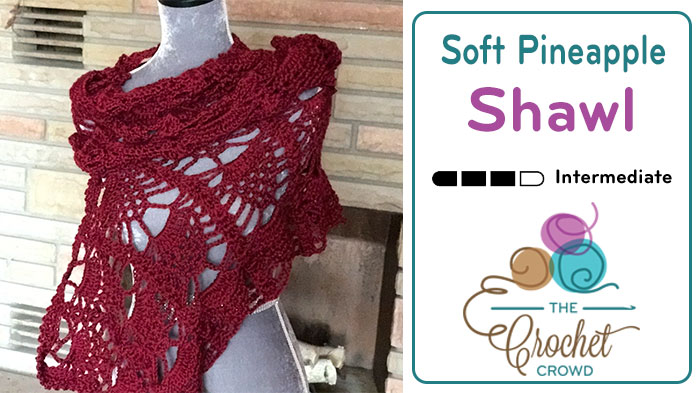 Crochet Simply Soft Pineapple Shawl
This is the Soft Pineapple Shawl, an adaptation to the Crochet Lace Pineapple Shawl by Yarnspirations. Using Caron Simply Soft, I adapted the pattern so you can use one of America's leading brands of yarns if crochet thread isn't your thing.
This pattern is spectacular in every way. I have provided, through Yarnspirations, a diagram for those who need a visual road map on where to go in the pattern. Once worn, the pineapples will hang with easy and the magic of your incredible stitchwork will be revealed.
Knowing this is an adaptation and using much thicker yarn than crochet thread, you will find this shawl will crochet up pretty quickly. It's lacy, so there's a lot of chain work that will speed you into warp crochet velocity when completing this pattern. I did my version in just one evening.
If you need further help, I have provided a tutorial for your convenience.


Pattern Suggestions
Tutorial
More Shawl Pattern Ideas