15 Crochet Stash Buster Patterns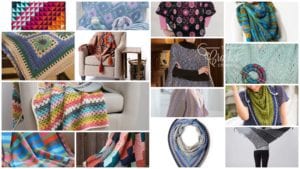 We find our selves with a little more home time, and it's a good time to put those part balls we ALL have been avoiding to good use. You can only get the house so clean so many times put on a movie that you're only going to half-watch so make sure it's not a good one otherwise you will be pulling a me type move and spend the second half of the movie frogging. I have found lately though, that I almost prefer listening to music over listening to the tv when I crochet.
It's time to bust that stash! This collection is of a few different suggestions I have to manage those part balls and try something you may not have done yet. Save buying new stuff til this is gone pretend its the milk in the fridge you don't want to buy another four-litre jug in a rainstorm when you have a 2 litre in the fridge, the other 2 litres can wait til a sunny day.  If you don't already have a plan of action in mind give one of these a try. They are all projects you can very easily use multiple part balls you have to complete and free up some room for new balls.
---
Crochet Life's A Plus Blanket Pattern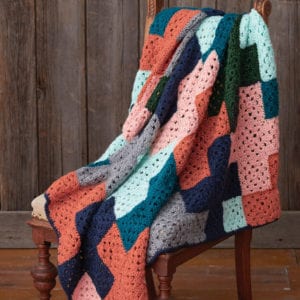 It's always a good time for something positive, you can't get more positive than this Crochet Life's A Plus Afghan Pattern. The pattern includes a diagram for you of where to put the blocks which will make it easier for planning on how many different squares of a specific colour you may need.
This pattern is super fun and really easy way to use up those leftover part balls you have stashed, that if you are like me you weren't sure what you wanted to do with them and suggestions are definitely welcome. This Life's A Plus Afghan made up using Granny Squares you can use as many or as few different colours as you like.


Crochet Grays On The Bias Shawl Pattern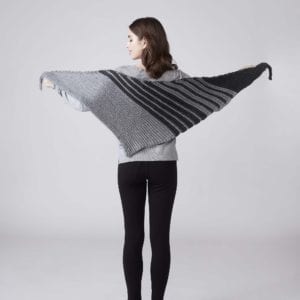 I am obsessed with asymmetrical scarfs and shawls lately I can't seem to get enough of them and I've started adding loops on the end to weave the long skinny part of the tail through. Playing with all kinds of stitches using up these part balls I have left. This Crochet Grays On A Bias Crochet Shawl Pattern is a great one to make any length you like, and play with the colours, use two like they did in the photo or used multiple this is a great stash-busting, part ball using pattern.
This easy Crochet Grays On A Bias Shawl Pattern was made using Caron Simply Soft Heathers, but you can use any of the yarn you have at home right now, just remember to adjust your hook accordingly to the yarn you will be using up.

Crochet Granny Poncho Pattern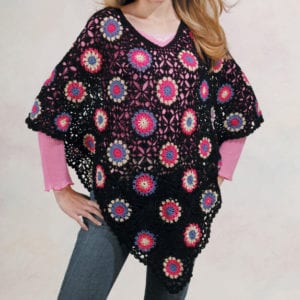 If you enjoy doing granny squares as I do, this is a great stash-busting project. In this Crochet Granny Poncho Pattern, you can really get the chance to play with colours, coming up with some really beautiful combinations, I would like to see it with white for the solid instead of the black, it would totally change the look of it, or a light blue and doing the multi-coloured granny in different shades of blue. Whatever you have on hand this is a great stash-busting project, and if it is one you end up doing, I want to see photos of the combinations you all come up with. Spring and summer are coming so lots of bright fun colours would make me very happy to see!
Designed by Gayle Bunn be free with the colour choices when you make this Crochet Granny Poncho Pattern it is a great time to try things you haven't tried before, whether it's pattern choices or colour combinations have fun with it.

Crochet Prismatic Chromatic Blanket Pattern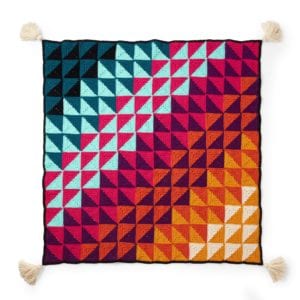 I am loving this one, I may not be able to say the name of it in any kind of hurry, but it's such a pretty blanket and another really great stash-busting project. This Prismatic Chromatic Crochet Blanket Pattern is a unique one that I haven't done but it's one I really want to try. Great if you are looking for something different for a baby blanket you can do it in lovely soft colours ina smaller size. Or go crazy with the part balls you have at home making all kinds of fun different colour combinations. This pattern you can be really creative with!

Crochet Light & Lacy Shawl Pattern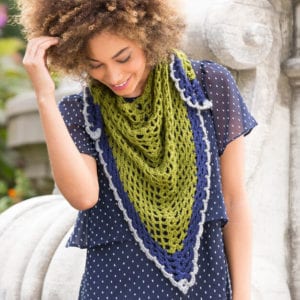 Grab a couple of stitch markers, your favourite hook and a few shades of yarn to play with then whip yourself up this Crochet Light & Lacy Shawl Pattern. It's a great little shawl that you can use all seasons over your shoulders in warmer ones to keep that little bit of evening chill off, or around your neck like the very popular scarf in the winter. Add some tassels for a bit of fun I'm a tassel lover they're great!
Designed by Salena Baca it's a great time to use up those part balls and wip up this Crochet Light & Lacy Shawl Pattern to give as gifts to those friends and family that you have been thinking of over the last few weeks. I know to pass the time that's what I plan to do, make some gifts for friends with my yarn stash to not only use it up but to show them they are always in my thoughts. It's also a great time to get all those Christmas gifts made.


Crochet Rope-Edge Shrug Pattern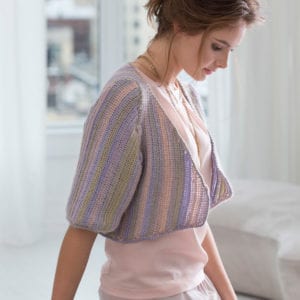 This adorable Crochet Rope-Edge_Shrug Pattern is a great little one for using up those part balls, plan the striping of it or you make it in a solid. If you aren't used to making clothing, this is a lovely starting piece its not as large as a full sweater. The pattern is written with a few different sizes, bigger sizes are always in the (…) parentheses after the first number, as does a lot of the patterns on Yarnspirations.
Designed by Linda Dean this Crochet Rope-Edge Shrug Pattern is a great pattern to use up those balls, and learn something new with this time you have right now. I want to see photos when you get this done!


Crochet Harlequin Blanket Pattern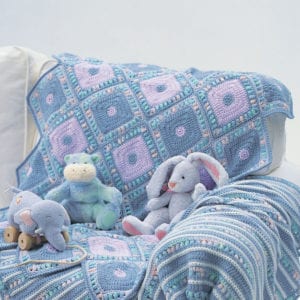 This is an absolutely beautiful blanket and is a great project to work on with the yarn you already have on hand at home. This Crochet Harlequin Blanket Pattern is made up of smaller squares that you join making it so easy to play with colours that you have already in your stash.
You can make this Crochet Harlequin Blanket Pattern as big or as small as you like, if you're looking for a baby blanket pattern and want a matching larger size this is a great project that is so very easily adaptable simply follow along with the numbers that are in the photo in the pattern for square placement.


Craft Snake Shawl Pin Pattern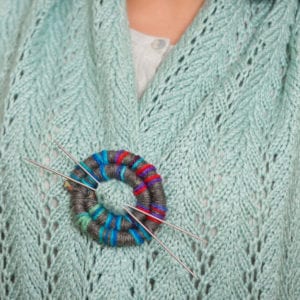 Shawl Pins are a great little item to have if you like to wear shawls, shrugs or even sweaters you have made that don't have buttons to keep them where you want them. They're also a rather hard item to locate easily at least around where I live they are, so making my own has been the best option. This Craft Snake Shawl Pin Pattern is a fun little option and you can make it with bits of yarn you have on hand already. What I do think I will use for other pins is the suggestion of the tiny double-ended knitting needles, I love the look of those.
Designed by Red Heart Design Team the perk of making your own Snake Shawl Pin Pattern is that you can make one up to match any piece that you want one to go with.


Crochet Radiating Star Blanket Pattern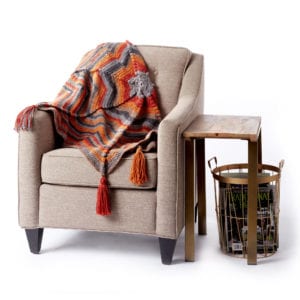 If you are looking at trying your hand at something a little different for a blanket pattern, it is a great time to learn new things while we have been given this free time at home. This Radiating Star Crochet Blanket Pattern is a great yarn busting project, plan where your colours go or make a scrapghan and use them as they go it's also a great pattern to use up all those part balls of the cakes if you have them.
The star is my favourite shape, I have plenty of small balls that I have no plans for, this may be a good pattern to make myself a scrapghan with. This Radiating Star Blanket is a great pattern to use for a lovely baby blanket as well as a larger one for yourself. I would love to see photos if you make a scrapghan from this pattern for yourself.


Crochet Paradise Island Shawl Pattern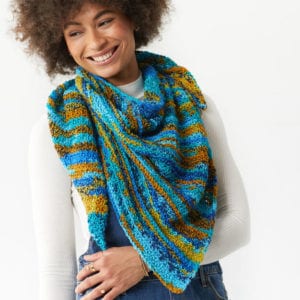 I have a hearty collection of variegated yarn, it's one of those ones when I see a pretty ball of it I can't help myself. I know eventually, I will find the perfect pattern for each one, now is a great time to start using up the ones I have to make room for the inevitable ones that will replace it when I am able to get out and about to restock. This Crochet Paradise Island Shawl Pattern is one that caught my eye the first time I saw it and is one I keep going back to, I have a ball of yarn I keep looking at on the shelf every time I see this pattern I'm pretty sure that's where that ball will be going.
I love this Crochet Paradise Island Shawl Pattern it's an easy one and it looks so pretty worked up, in either a solid, stripes if you have a few part balls you would like to try this with or some variegated I would love to see photos of your finished shawl!


Crochet Restful Tiles Throw Pattern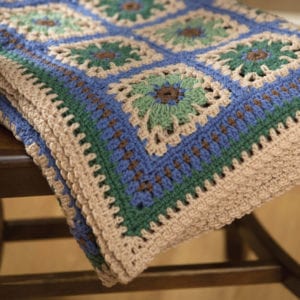 looking at my stash I find I have a lot of smaller balls, I can't be alone in this dilemma, I like to try to find different projects to try to use them up in so they aren't taking up so much room. This Crochet Restful Tiles Throw Pattern is a great pattern to use for a scrapghan if you too are looking for a way to use up those yarn ends like I have been. Use your bits for the centers, and you can create a lot of very pretty combinations for the centers of the squares before joining. It's a great pattern to play with solids and variegated there are so many fun combinations you could play with,
Designed by Katherine Eng I would really love to see your finished scrapghan.


Crochet Sparkling Poncho Pattern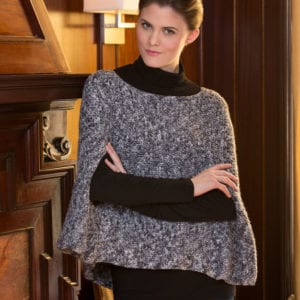 I live for ponchos they are the greatest, but adding armholes is wonderful! I wish they all had armholes, and if I had seen this pattern years ago any that I made would have had them! This Crochet Sparkling Poncho With Arm Slits Pattern is defiantly one that I will be using some of my stashes for. Byt the time I get through with all these patterns I'm going to need to grow my stash now if I could figure out a way to crochet faster or have more hours in a day, there never seems to be quite enough for what I want to get done. This is defiantly top of my list I have a big cake or two that this would be really pretty for.
Designed by Jenny King this is a great little stash busting project make sure to post photos for me I love seeing all of your amazing work.


Crochet Bars And Stripes Throw Pattern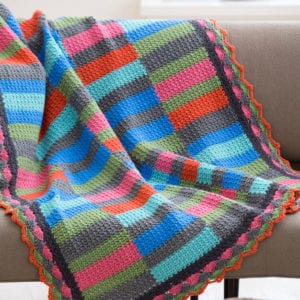 A great scrap than pattern idea is this Crochet Bars & Strips Throw Pattern use up all of those smaller balls on the rectangles you see in the photo, it will become a memory blanket of all the patterns you have accomplished, a reminder of all your hard and amazing work. Or in some cases, a reminder of what yarn you never want to buy again haha, I have a couple of those balls every time my middle child comes asking for yarn for whatever creation she's coming up with those are the ones I donate to her arts.
Designed by Katherine Eng have fun with your yarn bits when you make this one up, I can't wait to see the colour combinations that come together.


Crochet Staggered Stripes Shawl Pattern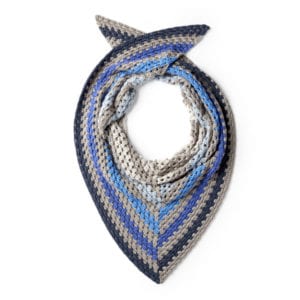 I have done quite a few just normal granny stitch shawls, their one of my favourite to make so quick and easy, so I am really excited about this Staggered Stripes Crochet Shawl Pattern for something a little different. Whether you have some Pantone on hand at home as I do, or you have a few part balls of the same weight this is a great shawl to work up, go as big or as small as you like to make one for everyone in the family. It's a wonderful pattern.
I love the size of the one in this pattern. I like making mine nice and big then adding armholes when I'm done. This is one I would add tassels to if I decided not to add the arms to it, or even better make more than one. I'm pretty excited about this Crochet Staggered Stripes Shawl Pattern


Crochet Granny Stripes Afghan Pattern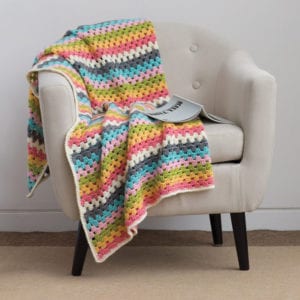 If you like the Granny Stitch but don't feel like doing squares that you have to join right now, but need something to do with all these ends, this Crochet Granny Stripes Afghan Pattern is a great scrapghan idea. Put all your same weighted yarn in a bag close your eyes grab one and use it until its gone, close your eyes grab another colour ball repeat until you have the size you want no getting new balls for this, and no using full balls, this is for those small leftover part balls you have. It's a fun little game you can play with instead of you choosing what goes where let luck of the draw do it for you, see what fun colours you come up with! If you decide to play and do it that way I really want to see all the completed photos!


More Pattern Suggestions
More Crochet Pattern Ideas