Reading Time:
2
minutes
17 Crochet Halloween Ideas to Hook Up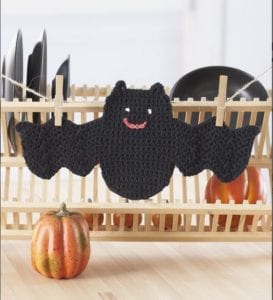 Halloween is one of my favorite holidays.  I love the idea of dressing up and pretending to be something you are not.  And of course, it's really all about the candy!
I thought I'd take a look at some new ideas to give myself some time to get some crocheting done without having to rush.
Here are some of the patterns I found on my recent search.
What will you hook up for the upcoming holiday?
Bat Beanie – sizes from 1+ thru adult.
The Web We Weave Granny Square – includes both a written and video tutorial.
Crochet Sugar Skull – Oh love this for Day of the Dead.
Witch Wreath – cute door decoration.
Toddler Customer "Eye Candy" – nice sweater and hat, perfect for a chilly fall evening.
Halloween Bat – cute amigurumi bat to decorate your haunted house.
Pumpkin Treat Sack – sweet treat holder.
Cat Witch Hat – Mikey should make this one for Riverstone.
Ghostly Lights Necklace – use a glowlight stick to light this up.
Falling Pumpkin Wall Hanging – crochet this with or without jack-o-lantern faces.
Witches Hat – includes a pattern for a spiderweb and earrings.
Bat Dishcloth Jack'o Lantern Dishcloth & Witch Dishcloth- you could easily string these together to make a decorative banner for your haunted house.
Primitive Witch Hat – rustic look with sizes from infant to adult.
Spider Web Table Topper – this is a lovely accent piece that hook up quickly with lots of chains.
Marge Simpson Costume – not really a pattern, more of an inspiration, and too cute not to share.
Scarecrow Cat and Crow – super cute amigurumi for a nice decor piece.
Witch's Hat Coaster and Earrings – the coaster is an easy graph to follow and the earring are just plain fun.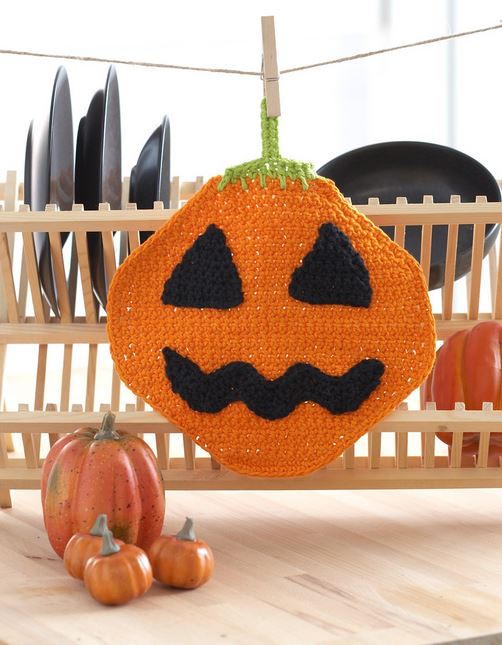 More Crochet Collections to Enjoy
Save
Save
Save