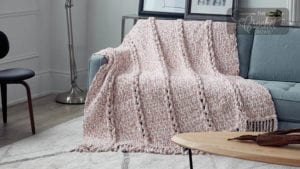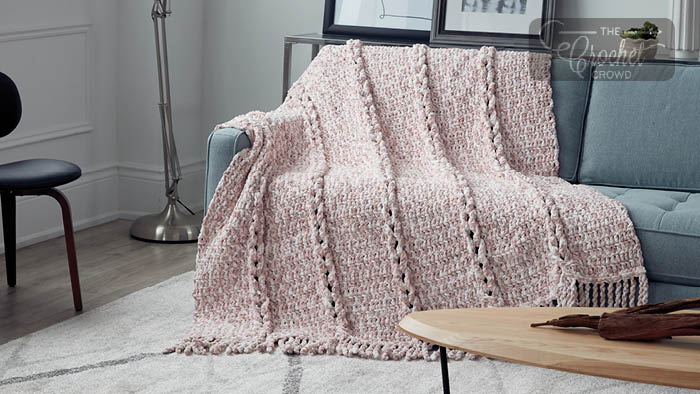 The crochet ladder-stitch could also be called Jacob's Ladder. It also looks like the braiding of chains that interlock with each other.
The way this stitch can puzzle together has me gagging in excitement. Daniel did a project called the Crochet Polish Star Pillow with this type of concept. Just stuns me half to death.
Gagging: Slang term something is so fierce you can't help but wanting to gag from the overload of extreme fierceosity.
Let's kick-off and review some patterns where this feature is the main crochet stitch feature.
---
Twisting Braids Crochet Blanket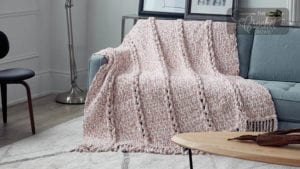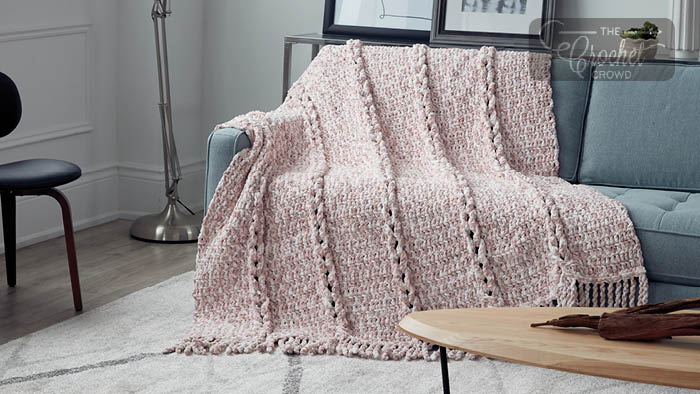 The Twisting Braids Crochet Blanket brings a decor touch to Bernat Blanket yarn. This free beginner pattern teaches you how to form chain links by twisting the previous foundation row of the double crochet stitches, to make a braid-like effect. The blanket is finished with an interesting fringe, made by twisting the yarn and letting it coil around itself. The result? A sweet take on extra snuggly Bernat Blanket.
19 Crochet Patterns to Calm Deja Poo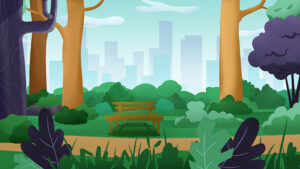 If you are looking for other patterns than Jacob's Ladder concepts, we have another article called 19 Patterns to Calm Deja Poo.
I used crochet to help regulate my mood-swings and personality fluctuations to calm myself.
I have provided suicide prevention numbers in the event you may need that extra help.

---
Crochet Cable Hat with Pom Pom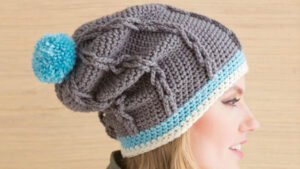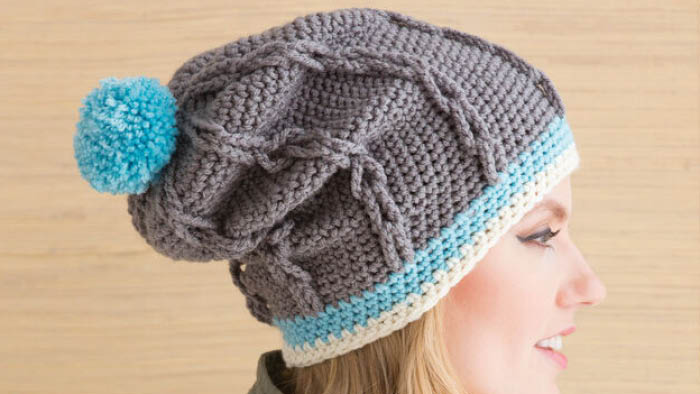 The Crochet Cable Hat with Pom Pom really surprised me with the execution of this hat.
With Jacob's Ladder Cabling like this, there is usually space between the cables that go right through the project. In this case, the backing behind the cables is solid. During the tutorial, you will see how that is done in real-time.
This is a slouchy based project. There are 3 sizes, so ensure you are completing the size you want. They are all adults, but you have small, medium and large. I did the large on camera which is a bit too big for my head. I knew that in advance but thought I am a tight crocheter. It's just something to think about.

Tutorial
---
Crochet Tea Pot Cover / Cozy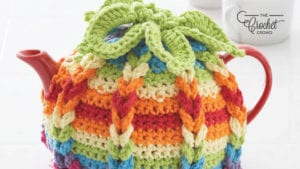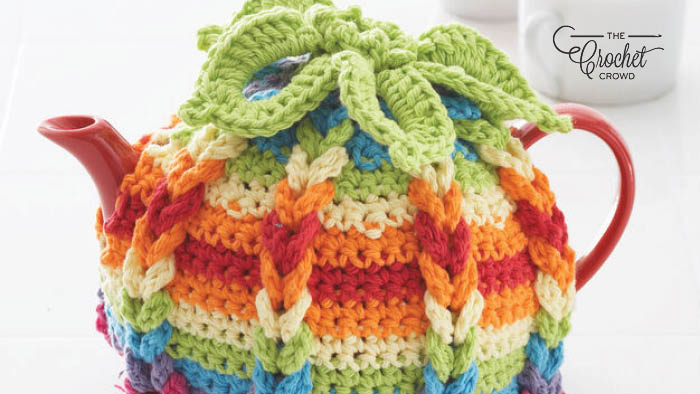 Crochet this really cheerful Crochet Teapot Cover / Cozy using the Jacobs Ladder Stitching Concept.
This pattern had me intimidated by looking at the picture over the past year. I decided to suck it up and look at the pattern and realized it's not as hard as it looks. I made assumptions such as the cover is done as a one-piece unit. It's not, it's 2 separate panels sewn together strategically where the handle and spout are so you can leave a hole space.


The Jacobs Ladder concept is the thick braid you see. Me, I love that concept as it's fun to do the braiding at the end.
Video Correction: I made a small boo in the tutorial. I said the leafy thing at the top isn't part of the cover. I overlooked the instructions that it's sewn to the top at the end. So ensure you do that. I have made note of that on the tutorial as well.
Video Tutorial
---
Crochet Mock Cable Hat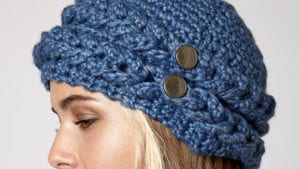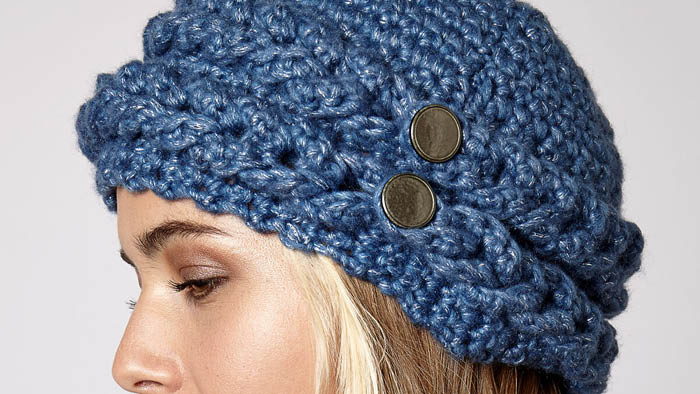 Introducing the Mock Cable Hat for women. It's a really neat concept as it's using the Jacobs Ladder Concept for the brim. There are two Jacobs Ladders that slink around the outside of the brim. For me, just making that element makes me giggle with excitement.
The buttons are for decorative reasons but act as a hiding spot for where the jacobs ladder starts and finishes. So it's an element of necessity but hidden by decorative buttons.


In the tutorial, though the designer is asking you to do 22" for the jacobs ladder element, I didn't fasten off so I did the chain technique and then tried it on my head. I figured if I was too loose or too tight, I could adjust it instantly before fastening it off to start the top. Just a little thought but it may be helpful for you. You might have a different size head to fit.
Once the brim is complete, the rest of the hat is pretty simple to finish. In the tutorial, I have to improvise a bit on the first revolution of starting the shaping of the hat. I did this on purpose as you may have to do the same thing because each of our tensions can be different. Instead of being crochet perfect, sometimes we need to cheat a bit. The brim is so wide that most of the hat is complete by the time you finish it, that's another really positive element, in my mind.
Tutorial
---
Chain Links Pillow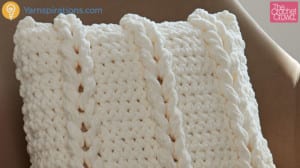 Crochet this easy Chain Links Pillow using Bernat Blanket Yarn. I wish I would have done this concept a long time ago. I've never done it before and now I am hooked on the concept.


I have provided the free pattern and have a video tutorial below to show you to do it too. I think many crocheters are going to love this concept. Use the information you gather to go outside of the box and potentially make a scarf or even an afghan using this concept.
Video Tutorial Below
---
Crochet Snowflake Baby Blanket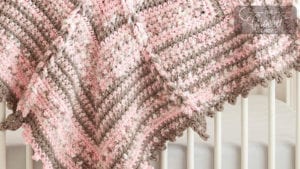 In 2017 there had been a plan for 2 Stitch Alongs which were the official blankets taught on JOANN Fabrics and Craft's behalf. Both the Bernat Blanket Mystery and Snowflake Baby Blanket were designed for the stitch along with the purpose.
Crochet this modern and soft baby blanket called the Magic Snowflake Baby Blanket. This easy to follow design requires only 4 balls of Bernat Baby Bundle Yarn. Also for this time frame, there was another product called Bernat MIXX.
The yarn is unique as it has for types yarns inside the same ball. How the project turns up is unique.


This pattern is a star with the jacobs ladder effect between each point. For me, it took me about 6 hours to make one of these from start to finish. It's fairly straight forward.
See 275 examples of what crocheters finished. See the Crochet Baby Snowflake Blanket Gallery.
Tutorial
---
Crochet Blizzard Snowflake Afghan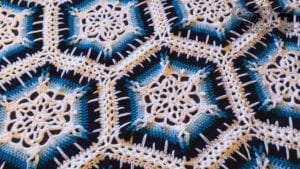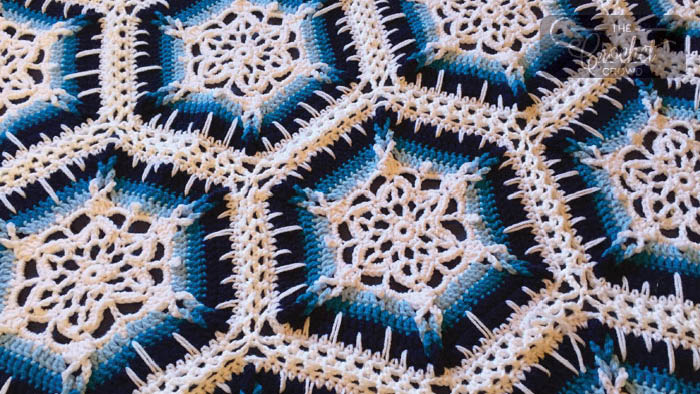 Designed by Daniel and finished by Mikey. We called it the Crochet Winter Blizzard Afghan. There is a tutorial for this version available.
This has an amazing centre that does colour step-outs with jacobs ladder effects. It's a join as you go concept so there is no sewing.


Tutorial
---
Crochet Faux Cable Cowl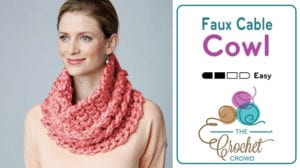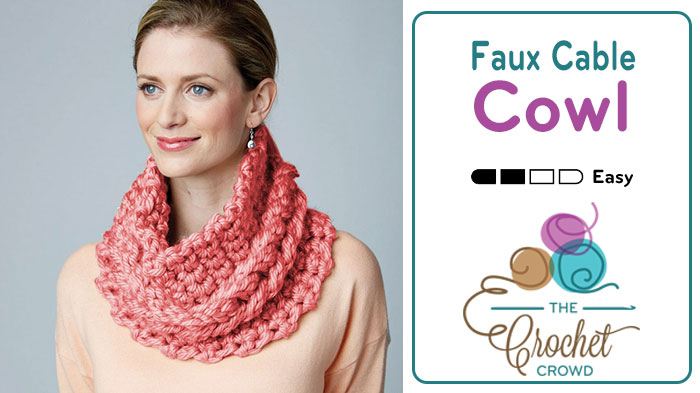 If you like big and chunky and Jacob's Ladder Crochet, you may just fall in love with this super quick project! It's called the Crochet Faux Cable Cowl.
This project may take you about 40 minutes from start to finish. No kidding! It's quick and easy. The funniest part is doing Jacob's Ladder Technique at the end.
Using Bernat Mega Bulky Yarn, this project requires a size 'S' or a 19 mm crochet hook. Thick and chunky yarn needing a big fat hook to play with. In the tutorial below, just for fun, I showed 31 minutes of me working behind the scenes in sonic speed.
If you are looking for something super chunky and quick to make... plus warm for the winter! Check this crochet cowl out!


Video Tutorial
---
Crochet Polish Star Pillow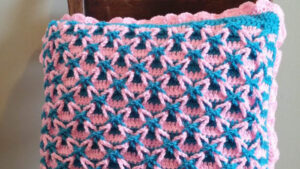 The Crochet Polish Star Pillow is something Daniel followed to do a panel to test himself. The pattern includes a photographic tutorial.
This is by Haven Cottage Happenings.


---
Brim or Not to Brim Hat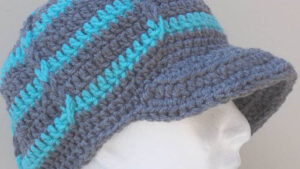 The Brim or Not to Brim Hat by Bob Wilson is terrific. Clare, aka Bob Wilson is an amazing tutorial host.
Clare has a matching tutorial for this. You can do this with a beanie with this concept or add the optional brim.
To brim or not to brim? That's the question.


---
More Confirmed Free Patterns
More Collections