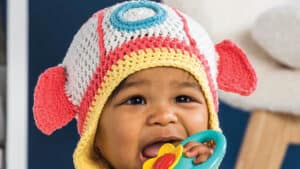 The Crochet Baby Rocketship Hat is #2 of the 31 Days of Hats plus I have five bonus rocketship patterns to share too.
Rocketships are just fun with no gender exclusivity. Terrific baby shower and baby accessory ideas. Below, I rounded up a baby blanket, snuggle sack, corner to corner baby blanket and also an adorable Christmas Rocket Ship ornament.
Live long and prosper.
More Crochet Patterns

---
Crochet Baby Rocket Ship Sweater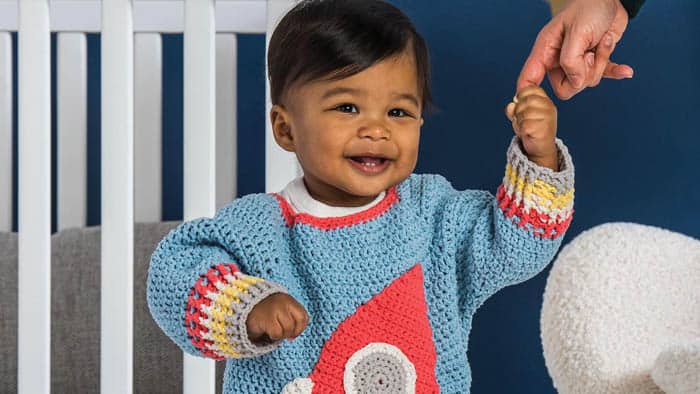 The Crochet Baby Rocketship Sweater is in 4 sizes that include 6 months, 12 months, 18 months and 24 months. Easy base pattern to follow with applique for the rocket to be included.

---
Crochet Rocketship Christmas Ornament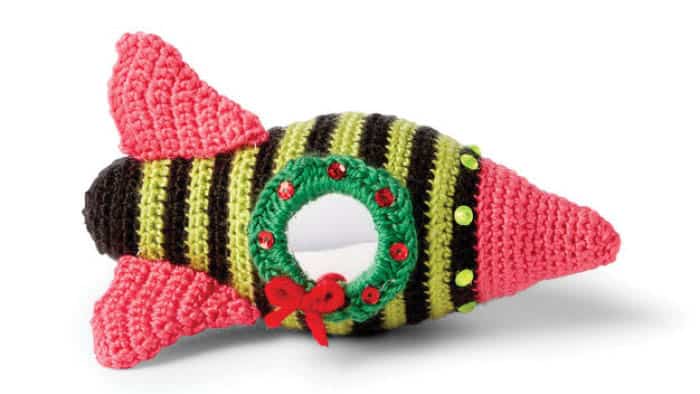 The Crochet Out of This World Spaceship Toy is an adorable add-on for baby themes for Rocketships. It's actually a Christmas Ornament Decoration. It's a partial craft and crochet project in one. The rocketship is 6.5" long. The picture looks bigger than it is. Super cute!

---
Crochet Rocketship C2C (Corner to Corner) Blanket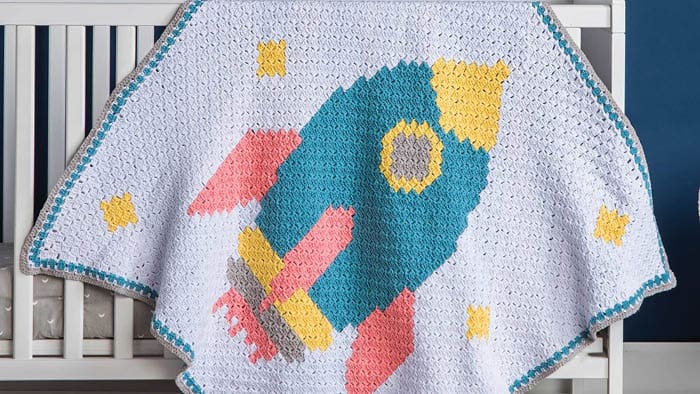 The Crochet C2C Corner to Corner Rocketship is a cute accessory for the baby nursery or general use for a baby blanket. It's super cute and different. Ideal baby shower gift that is a 'blast'.

---
Crochet Rocket Ship Kid's Snuggle Sack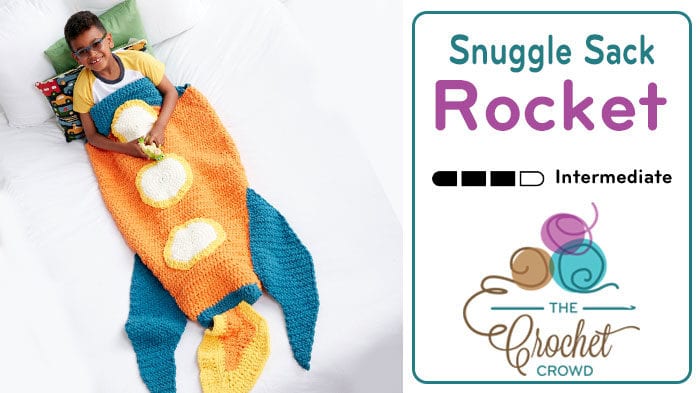 Of all of the snuggle sacks, this one is my favourite. The Crochet Rocketship Snuggle Sack. I'm a star trek fan and it's just cute.

31 Days of Hats Patterns
Will be added as the days go in October 2021
No post was found with your current grid settings. You should verify if you have posts inside the current selected post type(s) and if the meta key filter is not too much restrictive.