If you prefer not to carve a pumpkin or have a resuable pumpkin to decorate, the Crochet Pineapple Pumpkin Covers are great.
I crocheted one of these back in 2015 and the instructions were easy to follow with this free pattern. I cannot film this but I didn't struggle with directions.
The pineapple apron-like cover can just rest on top of the pumpkin.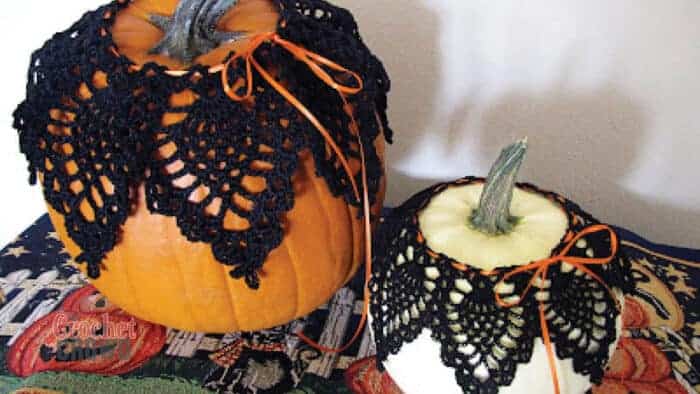 .
.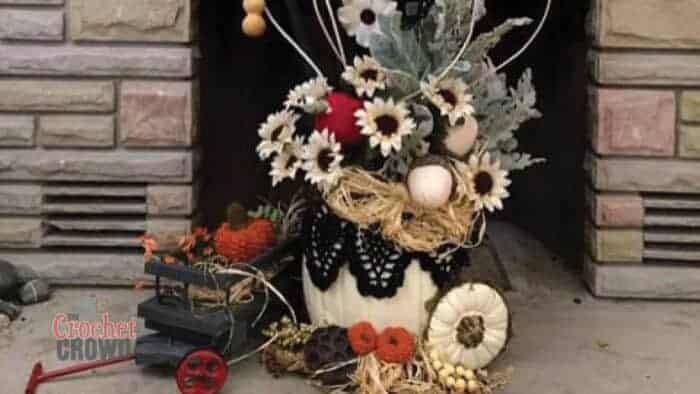 For my version you see with the flowers, I hot glued the cover into position as the decoration can be used year after year. I don't have instructions on how I made it.
Another Pumpkin
The Crochet Three Little Pumpkins are three different pumpkins that belong to each other as a kit. There is a free tutorial for these as well. Super easy to crochet. Grab your Red Heart With Love yarn or Red Heart Super Saver.