The Knit Cozy Cable Hat is an easy-to-follow pattern. It's my first ever time cabling. A free tutorial is available. Substituting the yarn.
Bernat Forever Fleece Tweeds yarn is new. I asked the Yarnspirationd Design Team for a recommendation for this yarn as the patterns are still rolling out. They put me onto the Cozy Cable Knit Hat using Bernat Softee Chunky yarn. Both yarns have similar gauging, and I could substitute. This takes 2 balls of Bernat Softee Chunky in the colour called taupe if you want the original-looking pattern. Same size knitting needles and more in the pattern.
For the purple version, Bernat Forever Fleece Tweeds, you will use 85% of the yarn ball. So one ball and you have a new hat. I don't think there's enough yarn to do a pom pom so I substituted it with doing a pom pom that was store-bought. Some craft vendors create their own pom poms and you may be able to pick up amazing pom poms from your local vendors.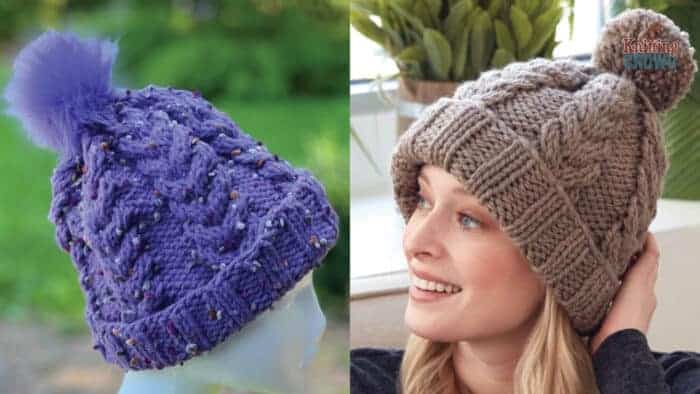 This was the first time I ever tried cabling and I was really scared of it. How hard could it be? My fear was getting into my own way. I realized that it's much easier to keep count and using of the stitch markers to help me along.
In the tutorial, you will see my strategic use of stitch marker colours and how I keep track. Trust me, from a new knitter like me, it made the world of difference.
I loved this so much and it fit so well, that I'm making a second one. It was fun to knit, seriously! I know, as a crocheter you may be thinking that I am on high on yarn fumes!
.
.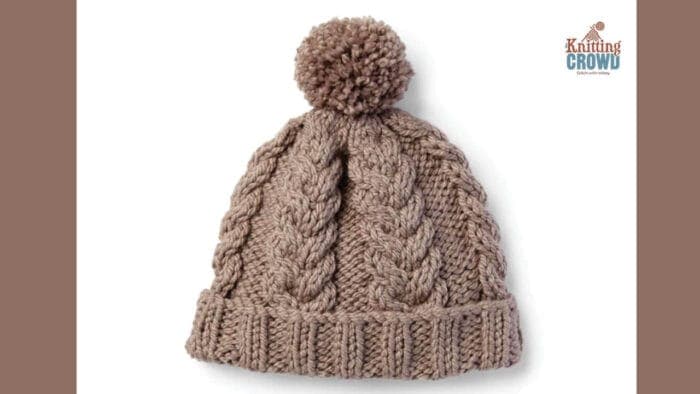 Tutorial
Another Knit Hat to Try
The Knit Fading Shades Knit Hat was fun to try. It was the first time I tried doing the colour changing and I enjoyed the stitching journey a lot. A free tutorial is available to help you along.