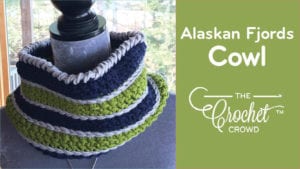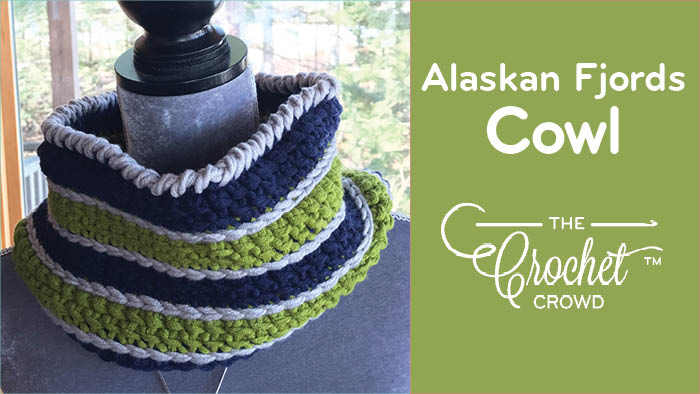 Crochet Alaskan Fjords Cowl
Create this Crochet Alaskan Fjords Cowl by our own Diva Dan. This is using D-Link Crochet Procedures. The sample is using Bernat Beyond Yarn.


Pattern Suggestions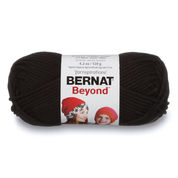 I have a tutorial below to show you how to D-Link. It's meant for D-Link in the rows but this is done as a round. So the ending is different to attach the last stitch to the first stitch so it's almost seamless.
The solid stripes are 1 pass of D-Link. It's pretty ingenious. So you do 1 round in Navy, carry the colour and switch to Leaf Green for the next round. Then put in the surface overlay in between the two colours on the right side of the project. I have provided tutorials below on how to create the surface overlay.
Tutorial for Basics of D-Link
Please note that the instructions are D-Link as rows. This cowl is D-Link in the round. Read the instructions on how to finish a round. The colours are carried up in the inside instead of fastening off.
The grey/white surface overlays are done in between two colours as a surface overlay.
How to Apply Surface Overlay
It's easier to do the surface overlay as the project is growing and not wait until the end.
More Pictures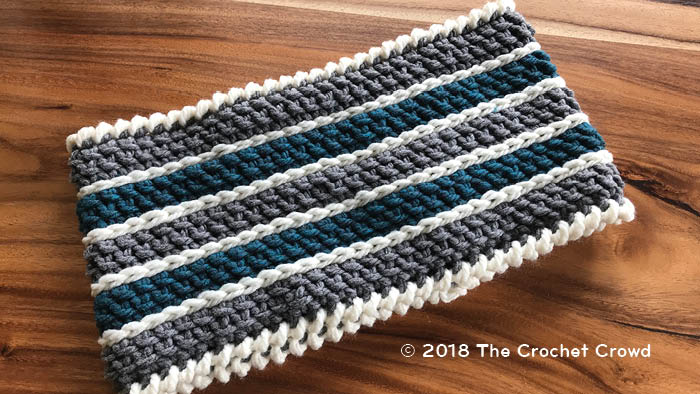 Cowl Pattern Ideas