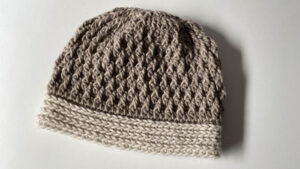 Texture up your hat with a ripple, lots of ripples… I say! I really love the natural elastic nature of the Camel Stitch as Mikey has demonstrated in the Crystal Ice Hat. It gave the body of the hat the easy ripple textures. This is the Crochet Easy Ripple Hat.
The latest revision has some fixes and using Patons Alpaca Blend with the same hook size. The pattern was revised with a crochet diagram to help you out.


Using Caron Cakes, I decided to use CaronCakes Bumbleberry to see how it would turn out. Full disclaimer, the ball naturally fed the colours and it just happened to work out that the brim was a solid colour before changing. Seriously, I should have bought a lotto ticket! Below though, I show you a sample in Bernat Pop! and you can see the brim change midway through to a different colour.
Crochet Diagram
This is available in the download above as well.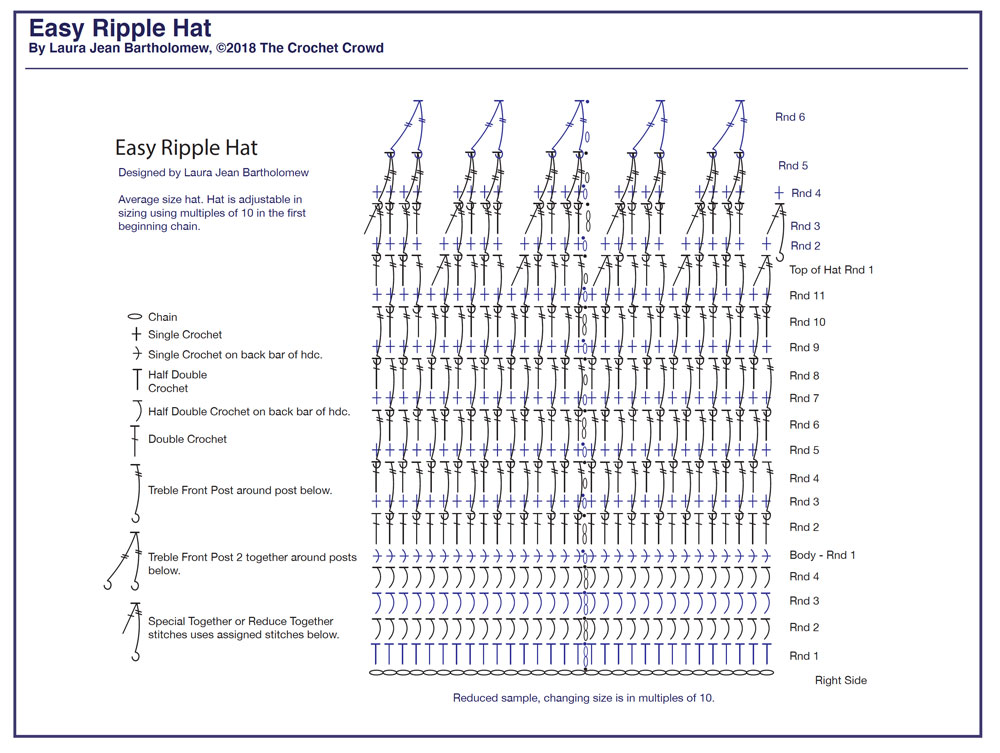 If you want the brim a solid colour, isolate a complete section of the Caron Cakes colour and use it. When the brim is finished, cut the yarn then restart the ball at a new colour. Caron Cakes has the ability to have the colours all work together well as decided by professional designers. So don't be afraid to doctor it.
Written by Laura Jean Bartholomew, The Crochet Crowd Seeker
©2017 The Crochet Crowd