I am loving this bag, it's so pretty although the Heart Flame Stitch Bag is classed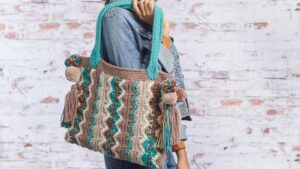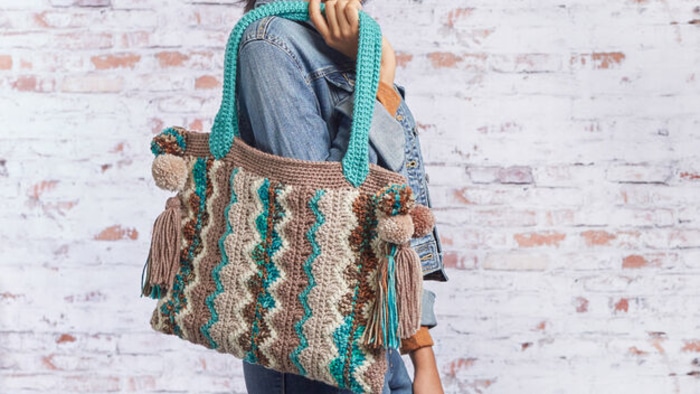 as experienced, with the help of the diagram for us visual learners, it is well worth it. I may have to give this bag a try myself. Worked in one solid piece then seam up your sides. Then work up and attach your handles. You can add the tassels or pompom's if you like, or leave them off the choice is totally in the hand of the crafter.
Designed by Heather Lodinsky using RED HEART® Super Saver® this beautiful bag with its boho vibe is a great piece to have, also a wonderful gift idea or craft show item in various colours.

Pattern Suggestions
More Crochet Bag Pattern Ideas