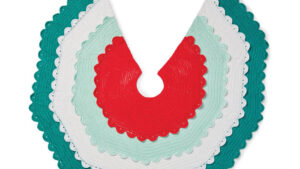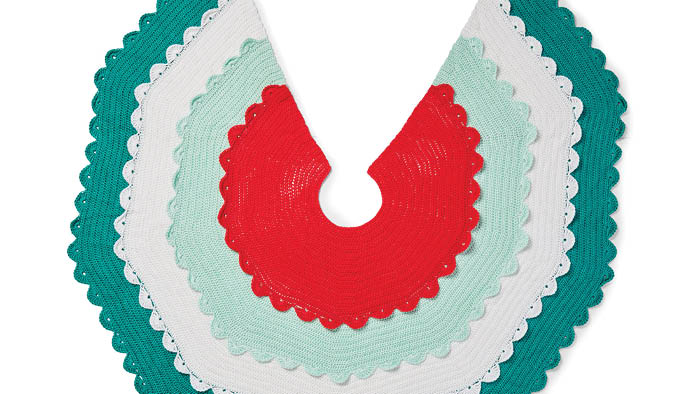 With the Crochet Flirty Tree Skirt pattern, I have additional resources to share with you.
The pattern grows out consistently and you have to watch the beginning of each row for the starting point. The number of stitches before the repeating is 1 less than the actual repeat number. It will be talked about in the tutorial.


Worksheet for the Flirty Tree Skirt
I have itemized the row counts and also given extra information in the event you want to add more scallops to your skirt. It will be explained in further detail in the tutorial. You can click the picture below to get the PDF or download the worksheet here.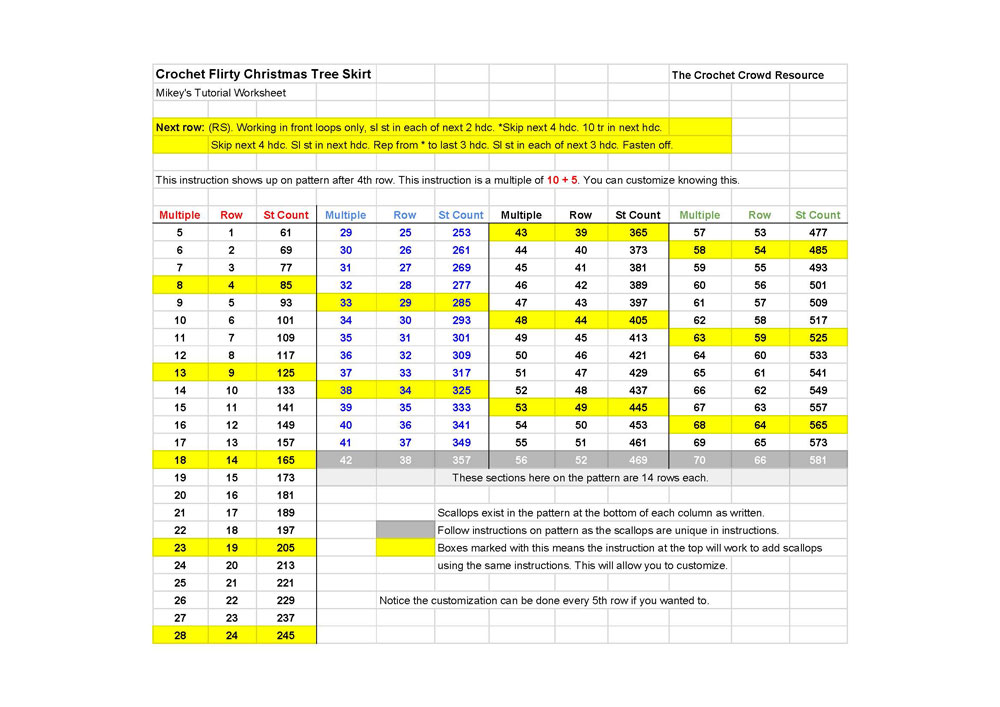 Tutorial
More Ideas
More Christmas Patterns