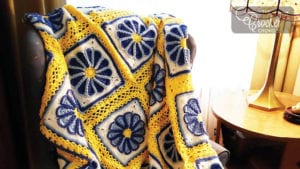 Crochet Celtic Dream Afghan
We transformed the Chrysanthemum Square to have additional rounds and a completely new join. The concept was by Mary Keys and provided me with the transforming write up on how she transformed my original square into this beautiful masterpiece. Introducing the Crochet Celtic Dream Afghan.
Mary reduced her hook to a 5 mm / H Hook. Reduction of hook and recommended yarn she used changed the size of the afghan to 53" x 63". It is still using 20 squares in total.
Mary changed the main flower so that 10 squares had denim flowers and the other 10 had Pastel Blue flowers. You can see in the main picture how she laid out the squares.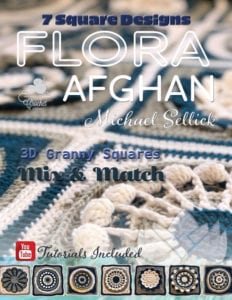 If you recall, this is part of our Crochet Flora Afghan Series where Mary has gone above and beyond.
The tutorial I have provided is to round 13. Mary than when a step further for Rnd 14, 15 and 16 A or 16 B. Those are not covered in the tutorial as this design concept was a fabulous afterthought.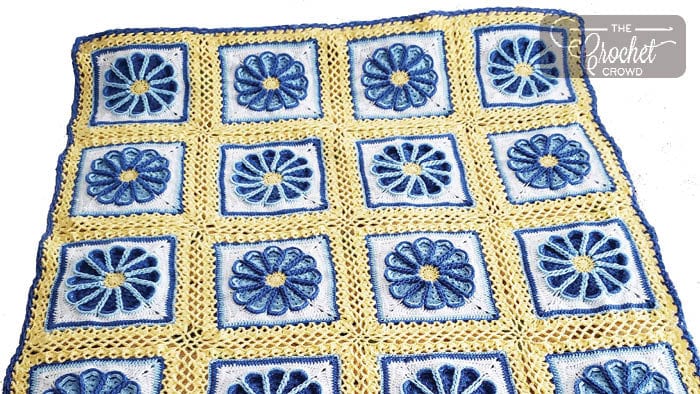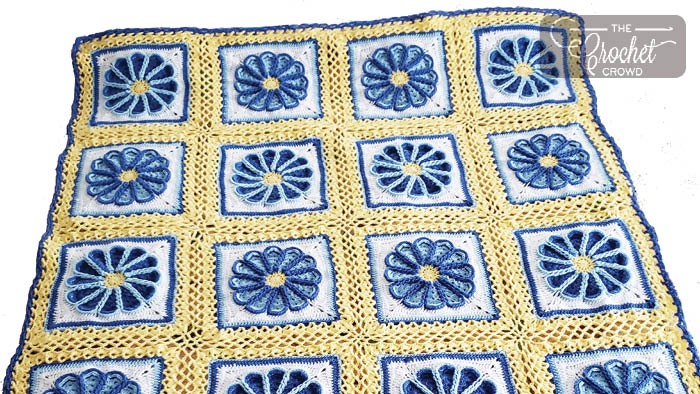 Similar Idea
Nancy Elliott also took a different approach to the same centre flower and really gave it a boost. This is the Crochet Flower Power Afghan.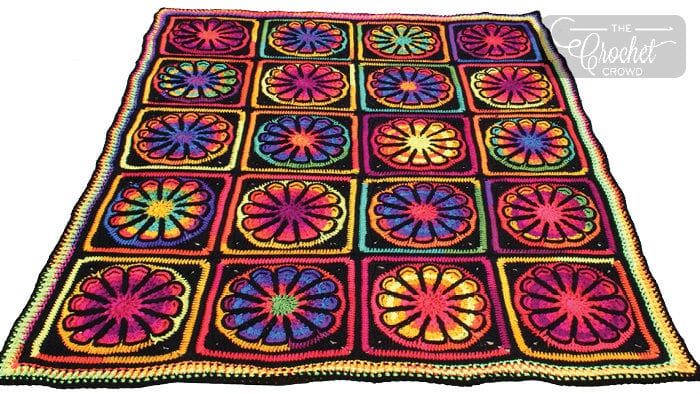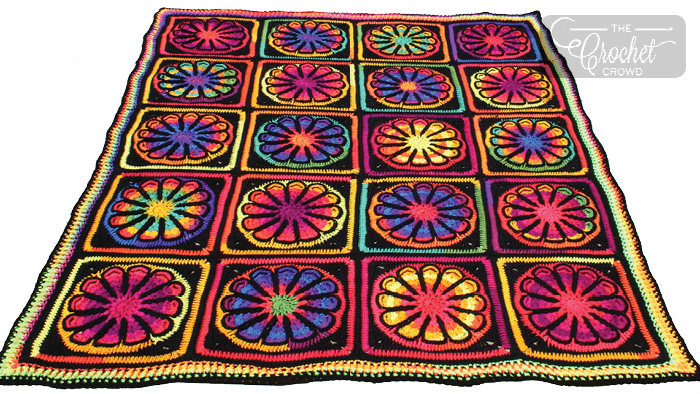 More Ideas
Tutorial
More Blanket Ideas