---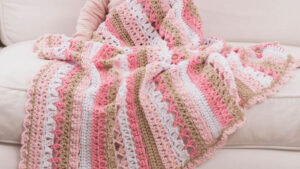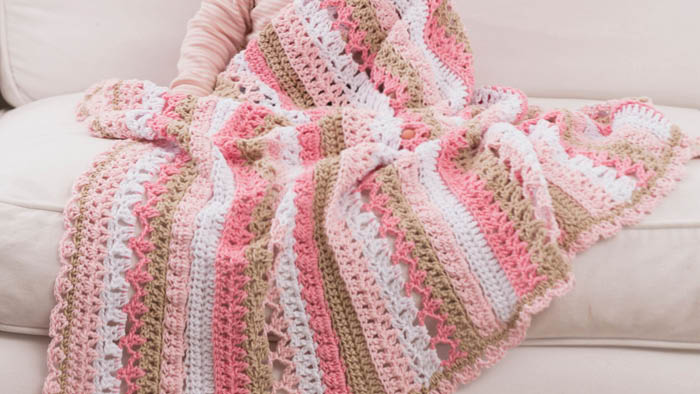 The Crochet Be My Baby Blanket is a yummy little stitch sampler to make for a family member. Free pattern.
The yarn colours are carried up the side of the blanket so there is not perpetual yarn ends to deal with.
Sized right for baby at 36″ x 38″. I don't know what the stitch multiples would be if you wanted this to be a bigger size.
I love baby blankets where the boredom of the same stitch doesn't exist. It keeps me mentally engaged and creates milestones of accomplishments.
There are only 2 rounds on the border which the first one will cover over the top of the carried strands.
More Ideas

Tutorial
Not available at this time.
More Baby Blankets