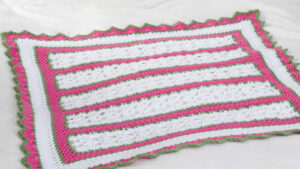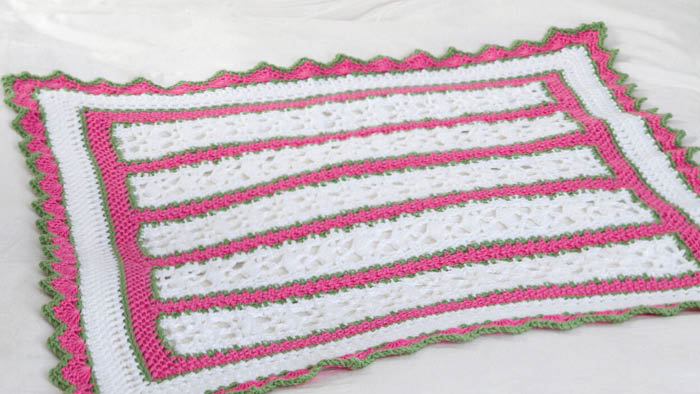 The Crochet Summer Baby Blanket is for crocheters who want that extra step up from just a row by row or from the middle concept.
The white striping you see is the technique of Mile A Minute Concepts of making the panels. There is a crochet diagram provided in the free pattern to show you how the connection of the panels will work together. You just have 5 panels.
The size of this blanket is approximately 35" x 37" long. Essentially, for an experienced crocheter, this is not a huge time commitment. It also steps up a level in the look of the unexpected baby blanket.
The colours are cheerful and you can virtually make this any colour under the sun. Suggesting to use Red Heart With Love yarn.
More Ideas

Tutorial
Not available at this time.
More Baby Blankets