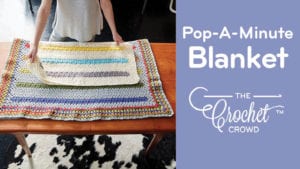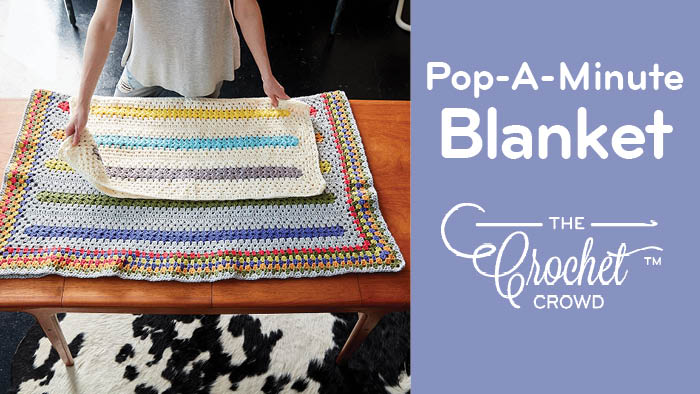 Pop-A-Minute Baby Blanket
Crochet this Pop-A-Minute Baby Blanket as a cute little gift for a baby shower or for someone close to you for your own baby or grandbaby.
This baby blanket plays off the long colour stripes in the Bernat POP! yarn. The blanket is crocheted in stripes and attached. Using the solid colour from Bernat Super Value yarn.
If you are looking for something fun to crochet, this may be up your alley.


Tutorial
Pattern Suggestions
More inspirations with Baby Blankets