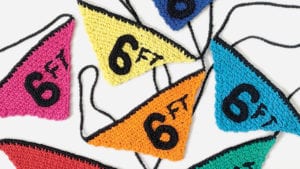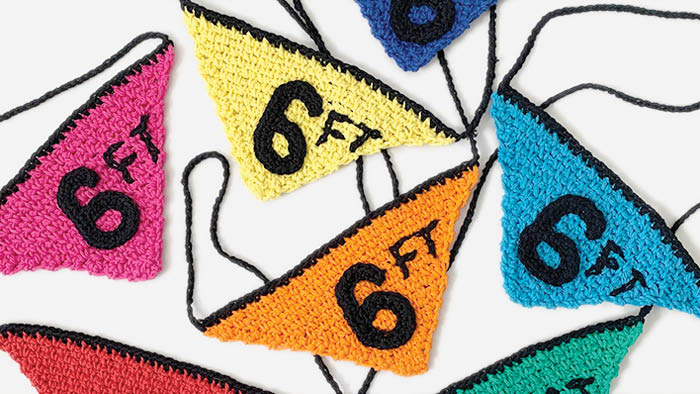 Crochet Social Distancing Bunting
The Crochet Social Distancing Bunting has bunting is made up of 7 flag-like triangles. Spaced apart for 6 feet in between. For those using Metric of 2 metres, the pattern also has the Number 2 as an option as well.
In many stores and businesses, we are being reminded to stay 6 feet part. This bunting serves as a colourful reminder to keep the distance with giving us a visual reference point when waiting in lines.
More Pattern Ideas
People who comprehend what is going on know to stay 6 feet apart. Kids that are too young, may not realize the importance but the colours and shapes can be a reminder to stay at the flag before moving forward.
Whether you add the symbol of 6 feet or 2 m to the flag or just use the flags with the reference point to stay apart is up to you. It may be a good representation of the distance without being so clinical. Also, it uses 100% cotton which makes it machine washable as well.
We are seeing clever ways to keep distances, this is something specific for crocheters to make.


Tutorial
Not at this time.
More Charity Ideas