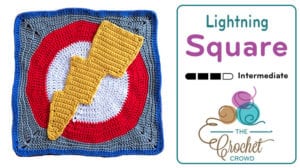 Crochet Lightning Action Square
The Crochet Lightning Square is part of the Action Packed Afghan. The original design is the same as the basic square but with strategic colour changes. There is an additional motif, the lightning bolt, sewn to the front of this square.
The bolt is bold and adds character to this particular square. Notice how it's positioned. There is a slip stitch line in the square, you may want to position the bolt to cover over that slip stitch line if it bothers you.


Pattern Revised: July 7, 2017
Lightning Bolt
Here is the pattern for the Crochet Lightning Bolt as shown.
Here's an Example of the Action Packed Afghan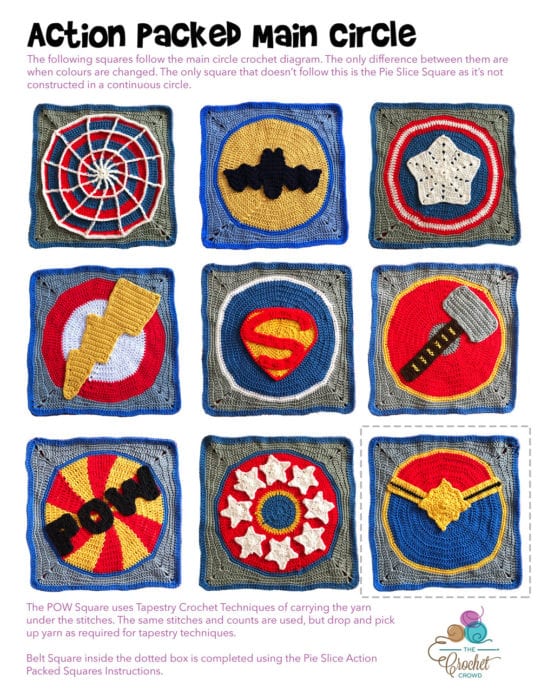 Tutorial
More Comics Ideas