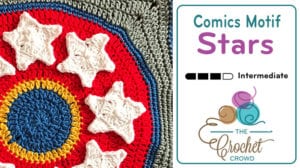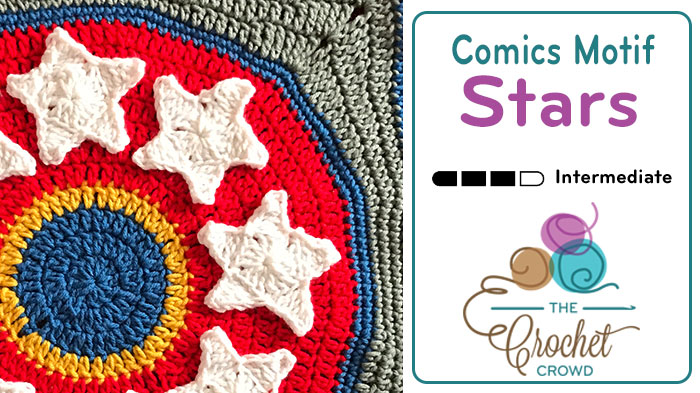 Crochet Comic Small Stars Motif
I have a couple of options for you such as the Comics Motif Stars. They are a star that appears with another afghan that is sewn on afterwards. Literally just minutes to make and super easy.
Use Caron One Pound Yarn with 5.5 MM or I Crochet Hook to complete.


However, if you need a tutorial, I have another tutorial of another star that is also easy to make. So use the tutorial if you need help. The pattern for the other star is super easy. If reading patterns isn't your strong point, don't give up and give it a try.
These stars are approximately 4" across the diagonal.
Tutorial
More Comics Ideas