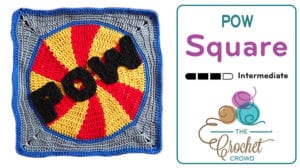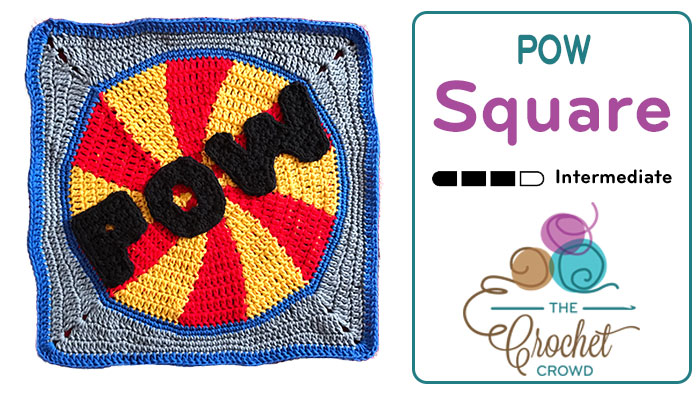 Crochet Tapestry Action Square
The Crochet Pow Square is part of my Action Packed Blanket designed for The Crochet Cruises for Fall 2017. I was inspired by vintage Batman when the cartoon letters of boom, smack and other sounds came across the screen.
Pow Square is the same design as the basic square but using Tapestry Crochet techniques of crocheting with yarn and hiding unused colours. Strategically changing positions of the colours to create the pinwheel look.


This square is designed to be eye-catching and impactful. The working notes of my letters which I did from scratch are provided on the Private Crochet Cruise Groups. These are not written designs by I did do graphs and I have provided it in the albums on those private groups so you can see how I did it.
These squares are 18" in size. The tapestry takes a bit of getting used to but once you understand it, it's not so hard and you will get yourself in a rhythm.
Download the PDF by pressing the GET PATTERN Button above. Diagrams and written instructions have been provided.
Pattern Revised: July 7, 2017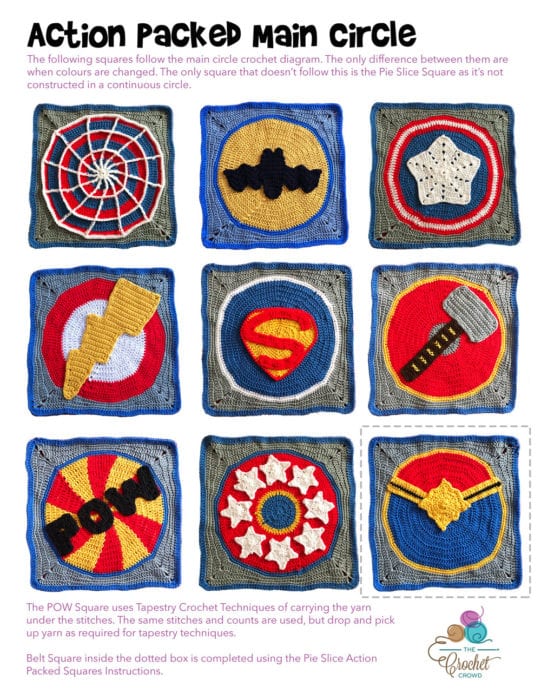 More Comics Ideas