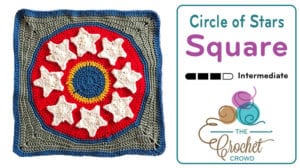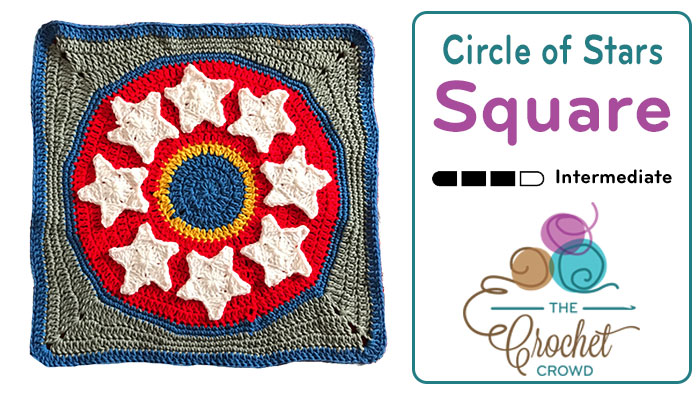 Crochet Wonder Action Square
The Wonder Star or Circle of Stars Square is the basic action-packed squares but changed colour in strategic rotations to keep the colouring looking consistent.
Once you have crocheted the main square, the stars are crocheted and sewed on afterwards. Watch your spacing on the stars and the orientation.
This is what your afghan could look like.


Pattern Revised: July 7, 2017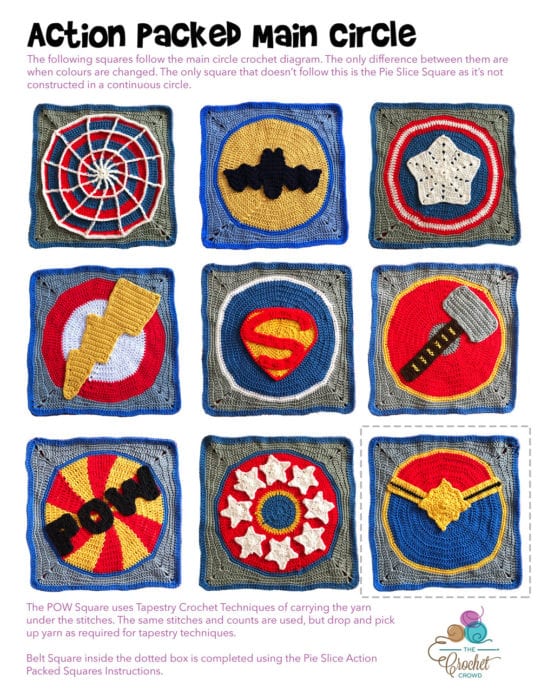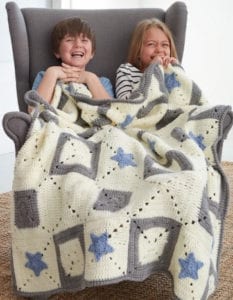 Star Motifs
The stars are from the Star-Crossed Afghan by Yarnspirations. They are added on motifs to the afghan when you are done.
In our case, we will just crochet 8 stars and sew them into the red band that circles the square. It's best to watch out and pin the stars into position before sewing any into place. It's a tight circle and it's easy to mis-space the stars. Also, watch the orientation of the stars. The points should face outward in the circle.
More Comics Ideas