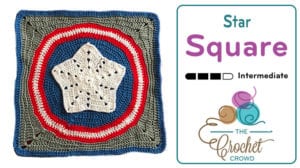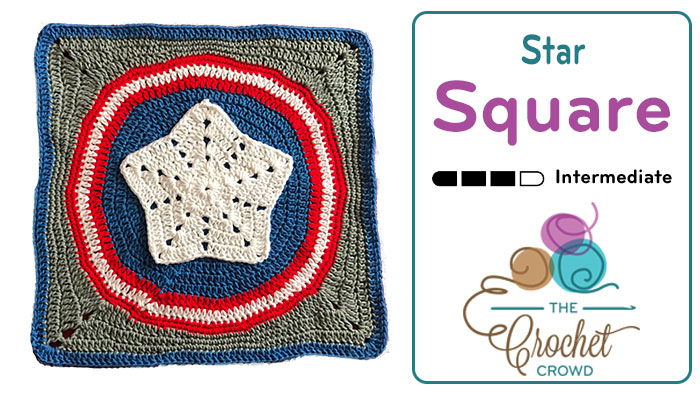 Crochet Star Action Square
The Star Action Packed Square is the basic circle but changed in colour in 4 of the final rounds of the circle. For three dimensional look, I made the star as a separate motif to keep it popping out like the rest of the squares provided.
Use extra caution when sewing on your star motif to ensure it is positioned properly. Due to the star being 5 sided and the square being 4 sided, the square can only be turned 1 way to be straight up. If this matters so you, just pay attention to that.


Here is what our Action Packed Square Afghan can look like.
Pattern Revised: July 7, 2017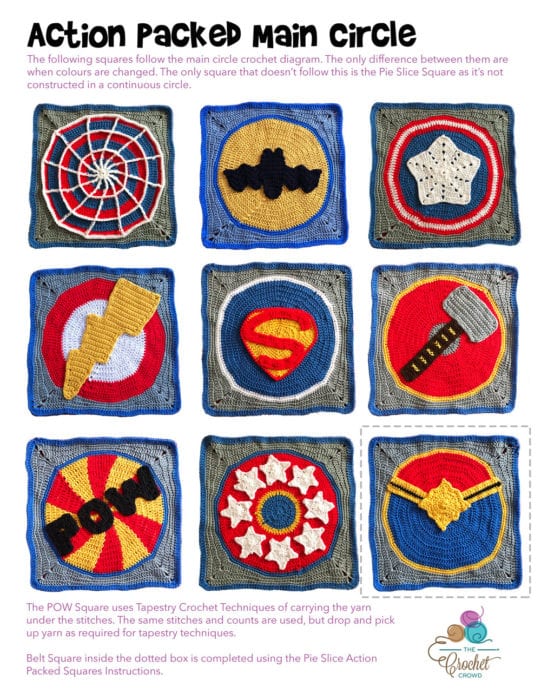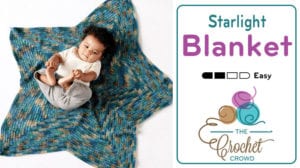 Star Motif
The star motif is the beginning of the Starlight Blanket by Yarnspirations. It follows Round 1 - 5. We have tutorials already available for this particular blanket. For this square, finish off on Row 5.
When done, sew to the middle of the circle.
Ensure you continue to use your Caron One Pound Yarn plus same size hook as the Action Packed Square.
More Comics Ideas