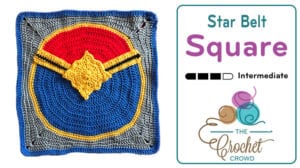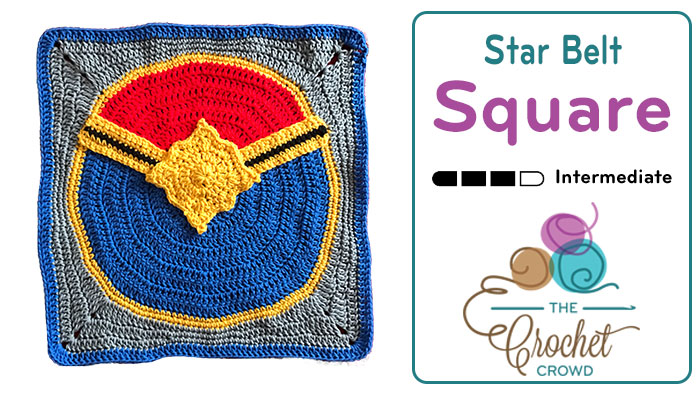 Action Packed Belt Square
The Star Belt Action Square is unique compared to the other 8 Action Squares. The circle is done in two sections with round 1 being the same for both. The belt buckle is covering it up in this photo but on the pattern you can see the middle and how it is two sections.


The blue section is completed first and then you go back and do the red section. You then sew them together before finalizing the final 2 rounds with gold that is the same as rest of the squares. The goal is simple, just do the center as 2 solid sections of colour and join them together as if it's one continuous circle.
I opted for this option because I didn't want the colours bleeding through as Tapestry Crochet can do. So you have two solid differences. The belt buckle and belt cover up the seam line but the seem line isn't obvious at all if you whip stitch it together nicely too.
Just visualize this circle down in rows instead of rounds. The math works out and it will look lovely too!
Revised July 7, 2017.
See how it can go with the Action Packed Afghan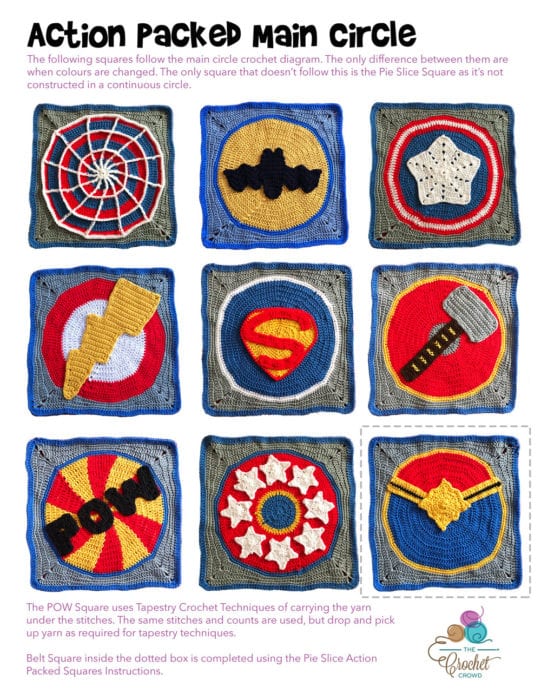 More Comics Ideas