---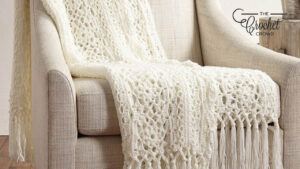 The Crochet Irish Lace Afghan came in as a request to break it into bite-size pieces to complete. This afghan is created and built on 1 motif at a time until 15 motifs are joined in a strip together.
Once the motifs are joined, you can then proceed to add on the edging to both sides of the panel strip.
Then you can sew the panels together.
More Ideas
Crochet Diagrams
I have completed 3 diagrams to assist in helping to break apart this pattern. You can download all 3 crochet diagrams here. The crochet diagrams are not included with the Yarnspirations download but are available below if you find it helpful to learn.
DOWNLOAD FREE CROCHET DIAGRAMS
Motifs and Join as You Go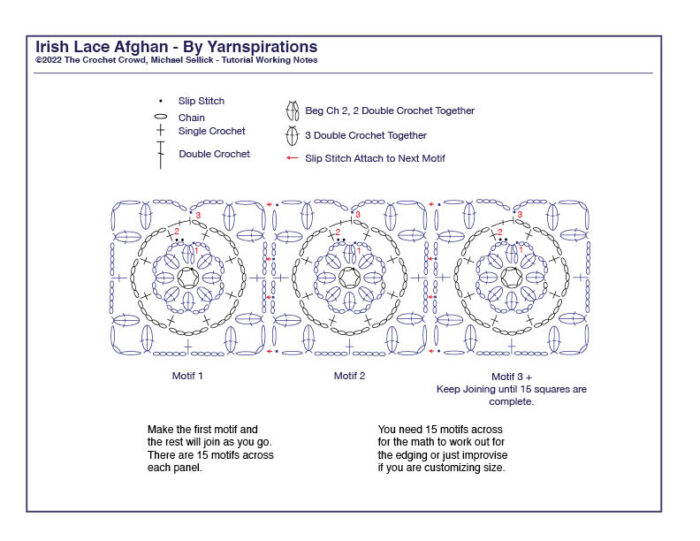 Edging for Motif Panels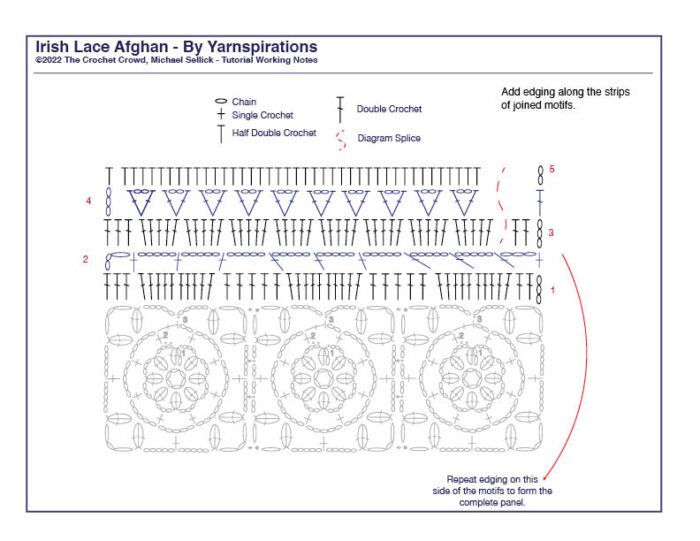 Sew Finished Panels Together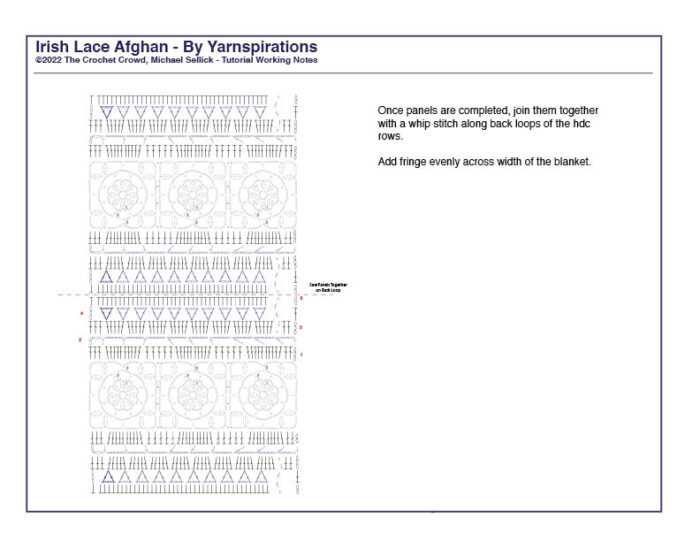 Tutorial
Pattern overview only. Releasing March 30, 2022.
More Afghans