Join as you go in making this marvellous Crochet Swirl Baby Blanket. Easy squares to create to make this baby blanket.
A gentleman wrote me back at the beginning of April 2023 for the filming of this, and I did the work back in April. Unfortunately, I have a lot of tutorials, and I put this in the queue for release in the next opening for my scheduling. Today is June 4, 2023. Things take time as I rarely film in real-time as there is about 100 tutorials scheduled already for the rest of 2023 but waiting quietly to release.
He was using this blanket as a temperature blanket.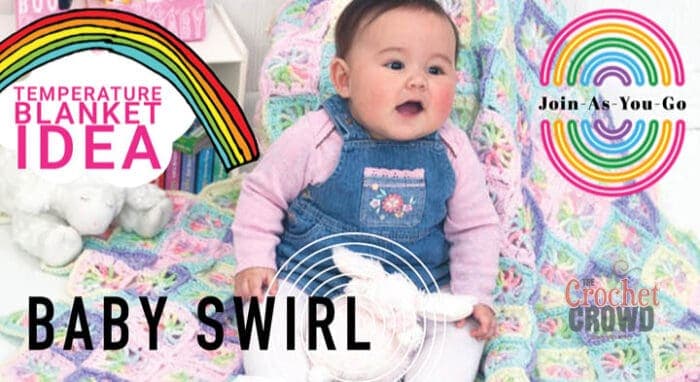 Tutorial