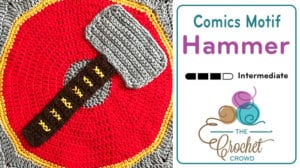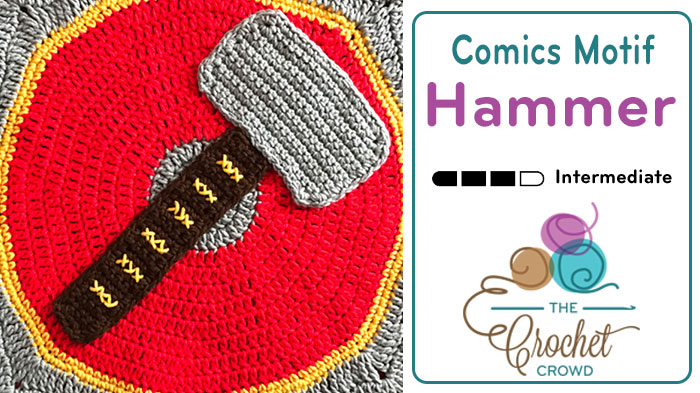 Crochet Hammer Motif
Crochet yourself a Crochet Hammer Motif to add to your projects. This hammer has two sections and some embroidery on the handle. It's just fun.
The hammer measures 13" long by 7" wide at the top. The two sections are sewn into a position to look like a hammer. The corners have 3 sc so it will give the top of the hammer a rounded edge appearance.


You can use this for a Halloween theme idea or for an action-packed square.
More Comics Ideas