Magic happens when you treat Caron Colorama Halo as two separate strands when you use the inside of the ball and the outside of the ball as separate colour options.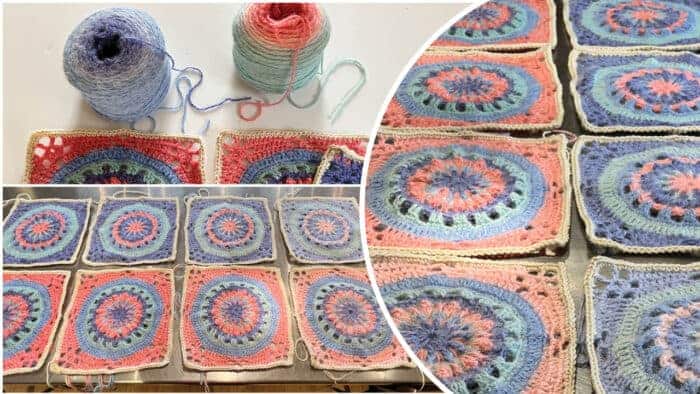 Caron Colorama Halo yarn will phase into amazing unique perfect fading when you complete this pattern. Giving a random mix of crochet squares. This is the Caron Colorama Halo Square pattern.
In the 4 x 4 layout (16 squares), you will need just 4 Caron Colorama Halo cakes. I used Ultra Marine & Rose Garden as A & B for Version 1 (8 squares) and Lavender Frost & Orchid Frost for Version 2 (8 squares). Technically speaking though, you can get 9 squares out of the pair of balls.
The squares shown are 12" square. The blanket of the 4 x 4 can produce a 48" square blanket without a border.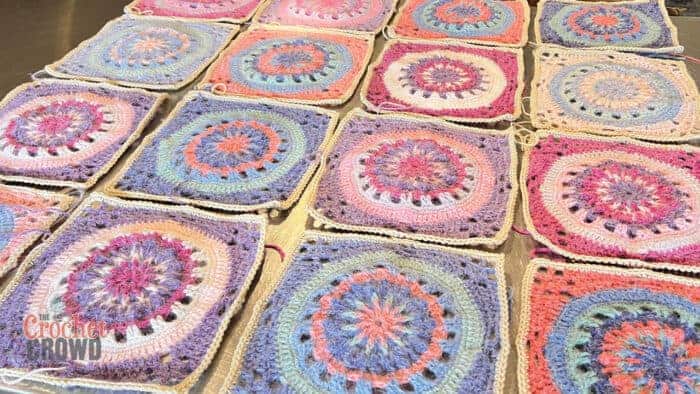 Questions
I wondered what it would look like. I created the Mikey O Matic Yarn Feeder for this square concept. The platform allows to feed from the interior of the ball and exterior without tangling with each other.
The biggest question that keeps coming is about how the ball is on the feeder? It's just sitting on the platform. There's no friction to pull the ball off the feeder.
I have drawn blueprints for you to have.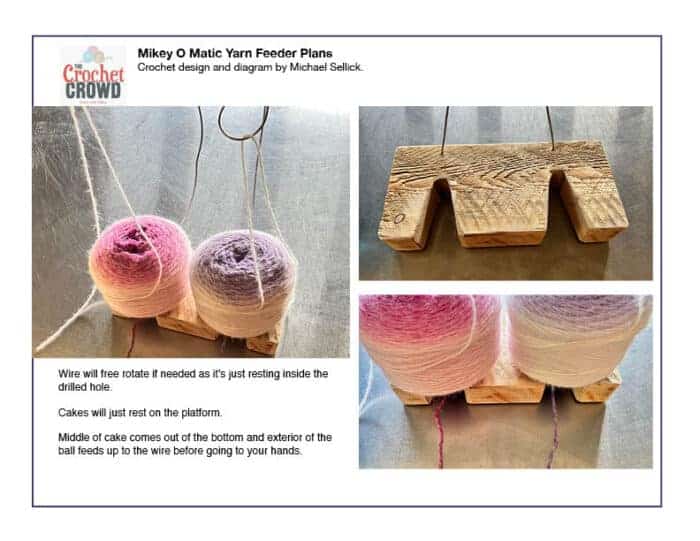 The Secret
Each square will use 12 grams of colour A and 22 grams of colour B. There's an imbalance. You will see in the instructions that the pattern repeats again but the colours are completely opposite. It means that for every pair of squares in this format, you will use exactly the same yardage.
Crochet Diagrams
The crochet diagrams are available and yes, the interior medallion is really busy. You will see in the pattern that I have separated the rounds in the diagram to make it much easier to read.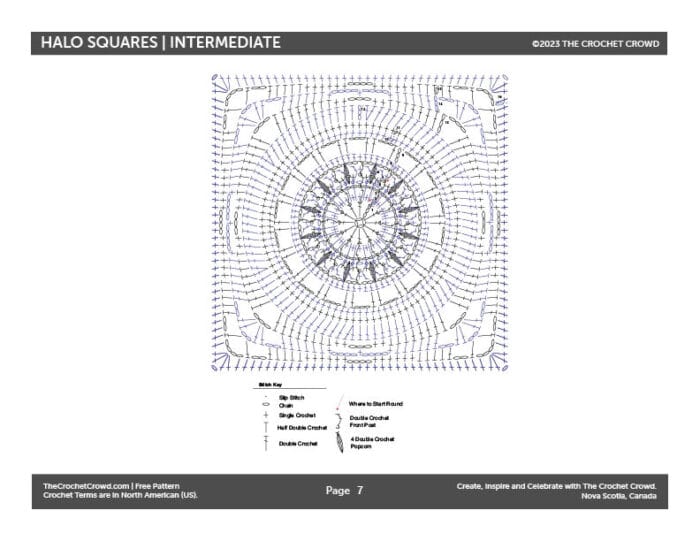 .
.
I have left it for you to design how to join the squares and to apply a border. I'm anxious to see what you will do with the joining and possible borders.
Another Square Blanket
Sheldon Squared Crochet Blanket was eyed up and designed. With a free tutorial to follow.