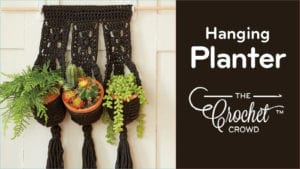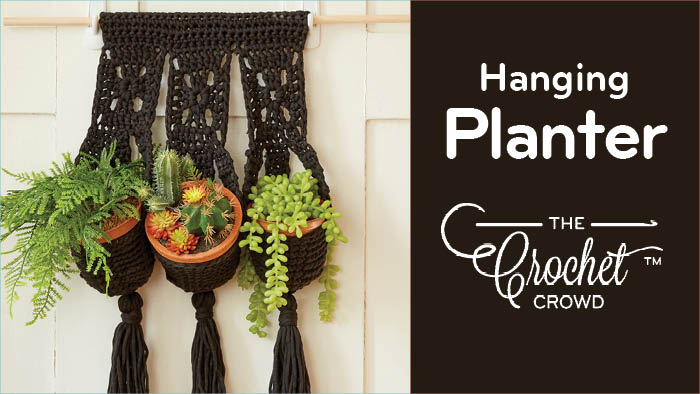 Crochet Hanging Planter
Crochet this Trio Pot Hanging Planter for your home decor. What initially looks like Macrame is all 100% crochet. So it has that look of macrame without all the knot tying.
Things to watch for in this project is the weight of the pots with the soil. While the yarn will hold up, ensure you have a thick enough dowel to support the weight.
The planter cup holders themselves have a unique look and process for making them. I've never done anything like that before.
If you need extra help, my tutorial is below.
Tutorial