---
Crochet Little Boy Blue Baby Blanket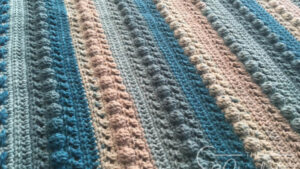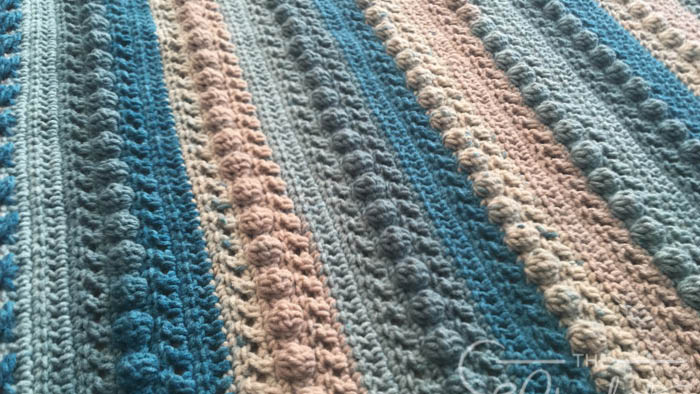 This blanket is a redesign of my Hugs & Kisses Baby Crochet Blanket. Many of you wrote to me saying how much you loved the texture but didn't like the chevron style. Also, many wanted a border, so this one has an interesting border added. So you can enjoy the texture of the blanket without the stress of the chevron.
The title of Little Boy Blue Blanket was just a fun name. The colours are subjective to your own creativity and wishes.
I used 2 ½ Caron Big Cakes in Blue Macaron for this pretty blue blanket. The blanket could be easily made bigger by using multiples of 6 + 4. The finished size of this one is 32" x 39". You can also substitute your favourite worsted weight yarn in any colour combo or solid if you prefer.
Colour Play Options
You can decide to colour play the project instead of just letting the colours come out of a Caron Big Cake. Those colour options are shown here at listed in the free download pattern as well. I used Caron One Pound with Soft Pink, Soft Sage, Sky Blue and Cream.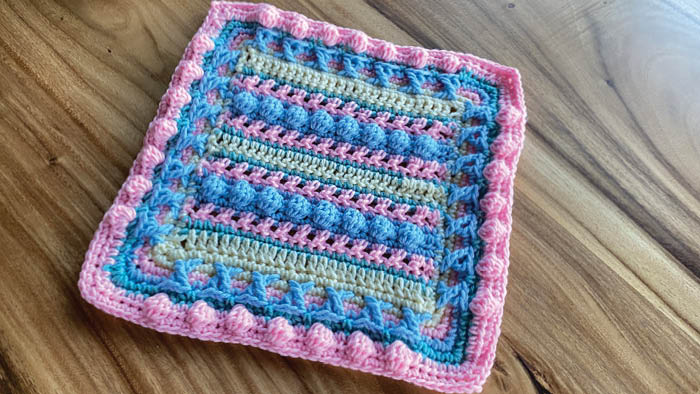 Crochet Diagrams
Included in the free download are the two diagrams shown here. You can print them out here if you wish but are included with the written instructions as well.
The Main Body of the Blanket Crochet Diagram. Click the diagram or here to download and/or print it.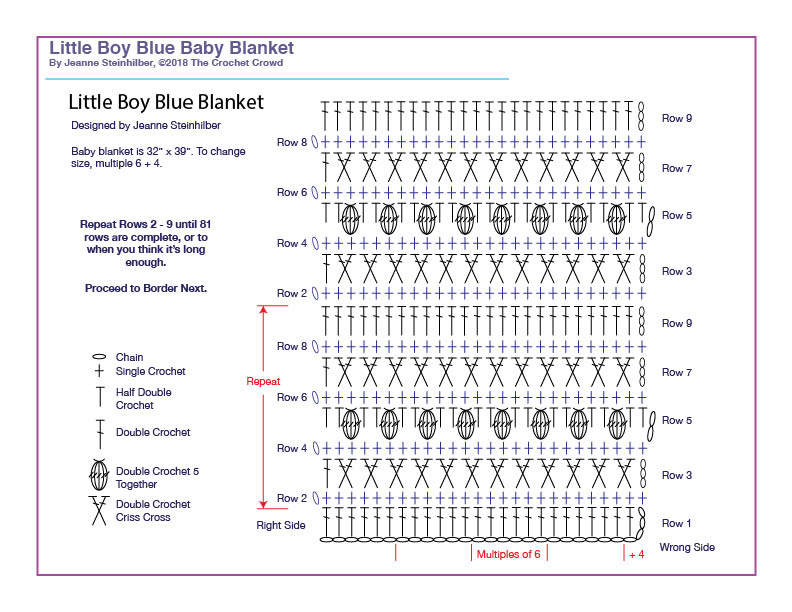 The Border of the Afghan is as shown. All sides are the same. Use the advice in the written pattern for the best results. You can click the diagram to download a free copy.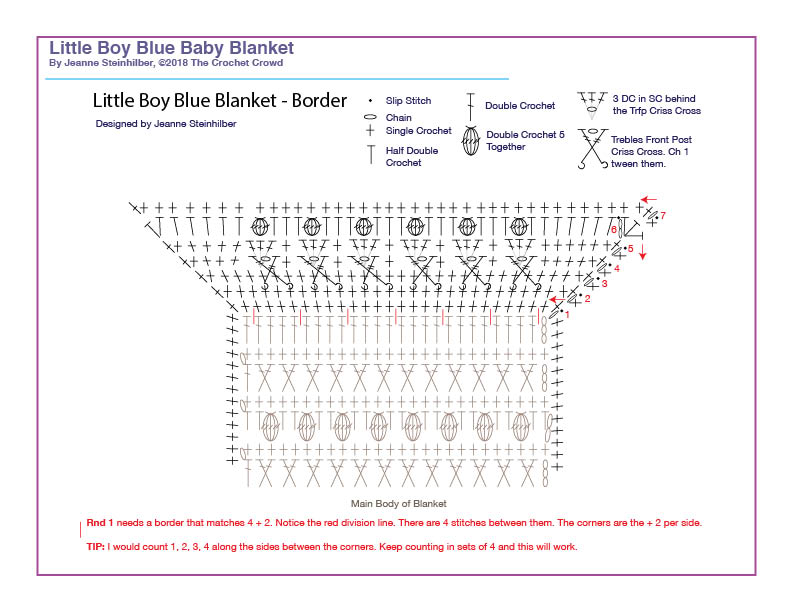 Crochet Tutorial
Big Picture Examples
More Free Patterns
More Baby Blanket Projects