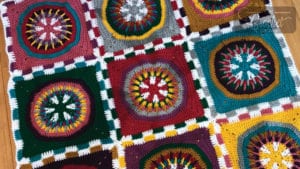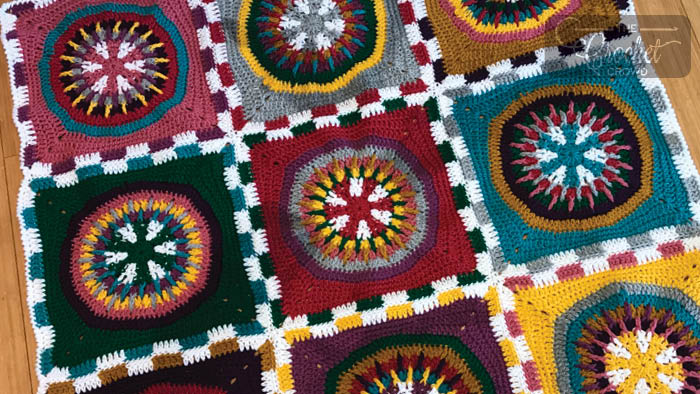 Crochet Poker Chip Blanket
Introducing the Crochet Poker Chip Blanket, a design by me, Mikey. This was our Charity Project on board Carnival Dream for our Crochet Cruises.
Originally, the centre 3 rounds were a solid colour, but I changed rnd 2 and rnd 3 to Tapestry Crochet, tutorial is below for a demonstration. I also changed the final border to be tapestry as well. By changing the middle, you can have a funky design that is more playful.


Other Cruise Charity Projects We've Done
My original intention wasn't a Crochet Poker Chip but my design ended up looking like a gaming chip.
This project uses Mandala techniques and the video also takes you through how to do it. If you would like tapestry, use the secondary video on how to do tapestry if you are unsure.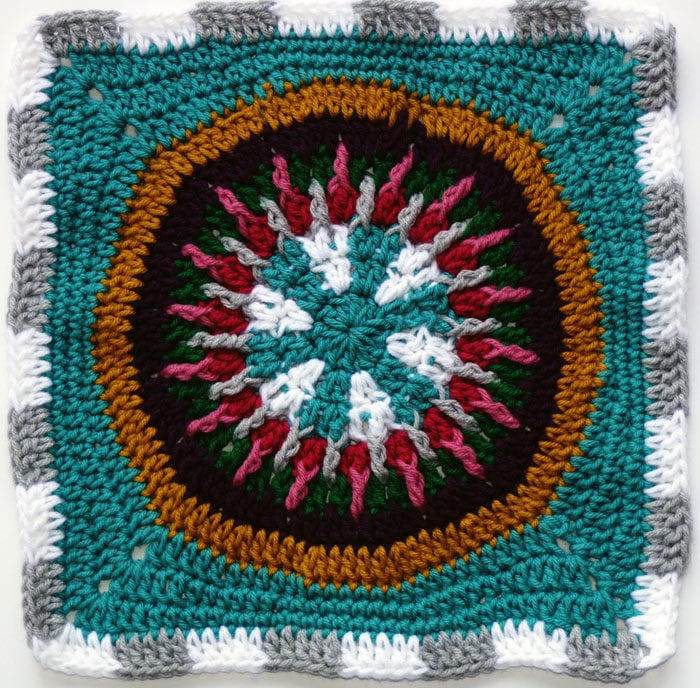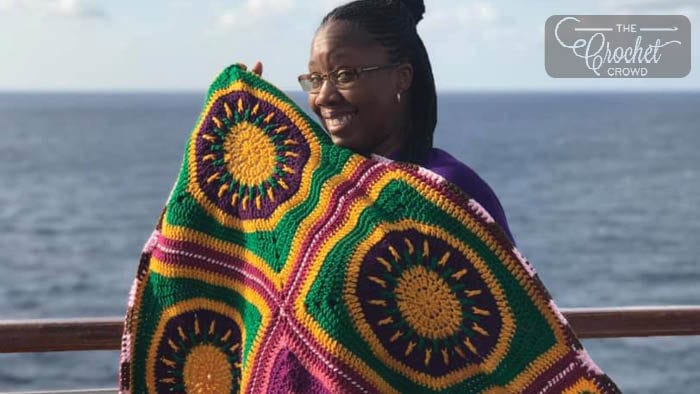 Celebration Squares – Same Design Without Tapestry
Video is Timed to Show You How to Switch Colours
More Fun Ideas
Crochet Hugs & Kisses Baby Blanket + Tutorial
Crochet Buffalo Plaid Blanket + Tutorial