Do you have odd balls of Bernat Blanket lying around and don't know what to do with them? I sure do. Introducing the pyjamas concept.
You know how you buy yarn thinking, "oh, that's a cute colour!" and you get it? Days, months, or years later, it's still in your collection, and the cuteness is worn off. I have done that, and I have all of these oddballs of Bernat Variegated Yarns that I don't know what to do with it.
This is a preview of what is coming. Final pattern writing and testing have to happen first.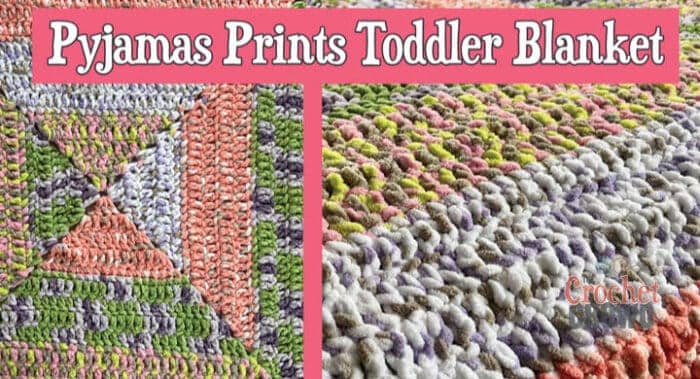 Find A New Meaning
I was staring at my collection and I thought, gee wiz, these all look like children's pyjamas colours. Why fight trying to make it work with something else, mix it up and put the yarn into good use for some child to keep warm? So my goal was to mix up the Pyjama-looking colours intentionally. Make it work!
There are four colours in all. All in Bernat Blanket.
1 - Little Girl Dove
2 - Lilac Leaf
3 - Shell Pink Clouds
4 - Little Lilac Dove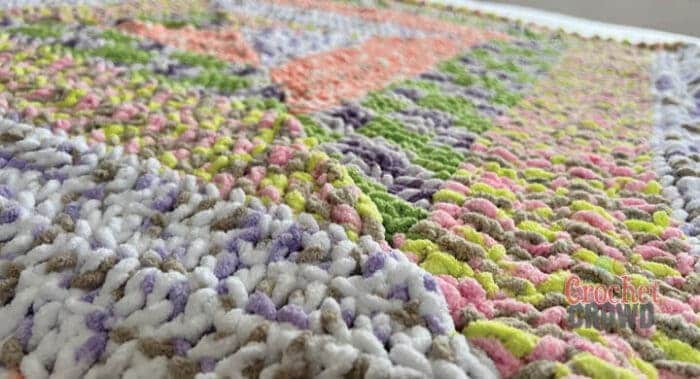 This blanket can have the yarn changed to something else. Also, you can grow it bigger, but the four balls I used are the maximum this can get to. So you will have to add more yarn, but I won't know how much more yarn you need.
This blanket is 42" x 42" [107 x 107 cm] square. I used a 10 mm / N/P Hook. Gauge is 10 mm / N/15 = 8 sc and 7 rows = 4" [10 cm].
---
This is Similar To Broadway Squares
The Crochet Broadway Squares symbolizing reflection in a mirror used four yarns to create the granny square. The Pyjamas are similar but after five rounds, the colour from one quadrant shifts over to the next. There is also a tutorial provided for it.
---
---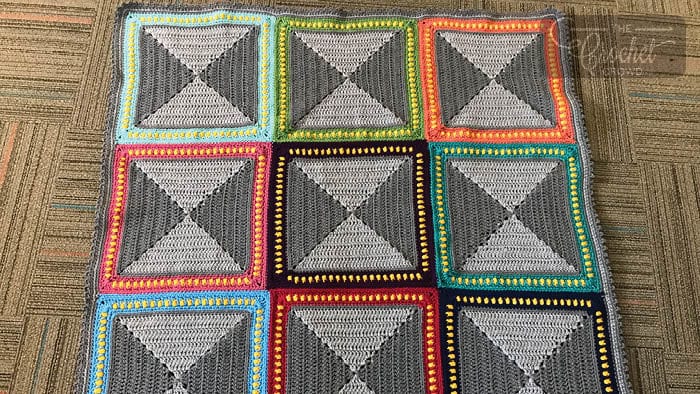 You can see below the middle looks like the broadway before I did the shift of the colouring. You won't have to fasten off to do the shift. It's pretty straightforward.