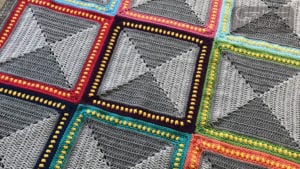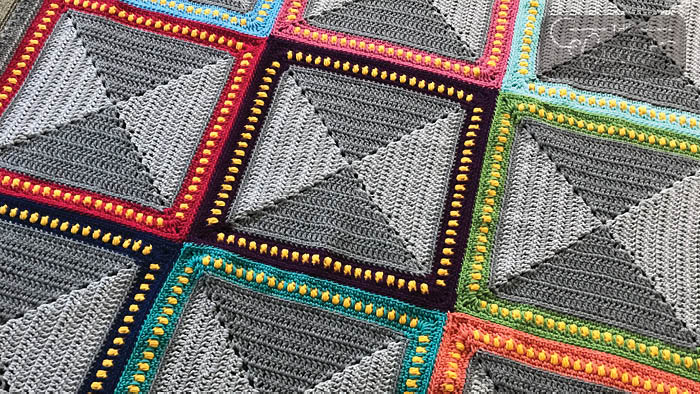 Crochet Broadway Afghan
The Crochet Broadway Afghan was designed for the Summer 2019 Crochet Cruises. It's a charity square that crocheters will be working on during the cruise.
The solid granny squares are considered a 4 tone granny square. Why four tones but you only see two tones? There are 2 strands of light gray and 2 strands of dark gray. If you would have changed all strands to be different, there would be 4 tones of colour.


More Ideas
The gray section is a reflective mirror thought. Like broadway mirrors. With the tones of the colouring, the afghan has a unique look.
Other Cruise Charity Projects We've Done
Crochet Broadway Afghan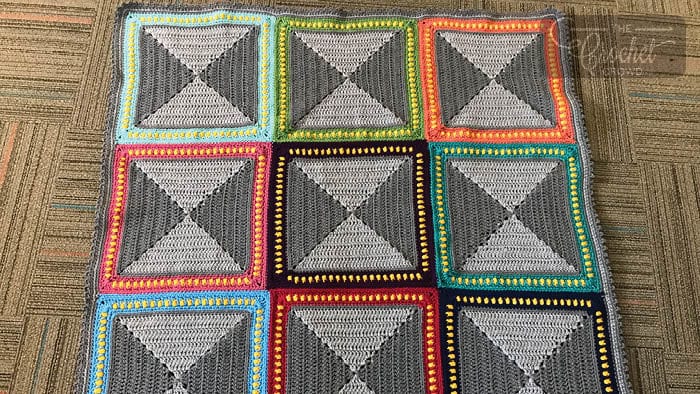 Tutorial
The tutorial shows you how to make the squares. The border instructions are on the downloadable pdf.
More Afghan Ideas