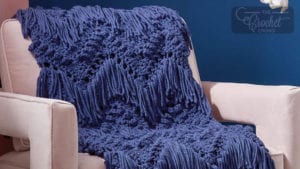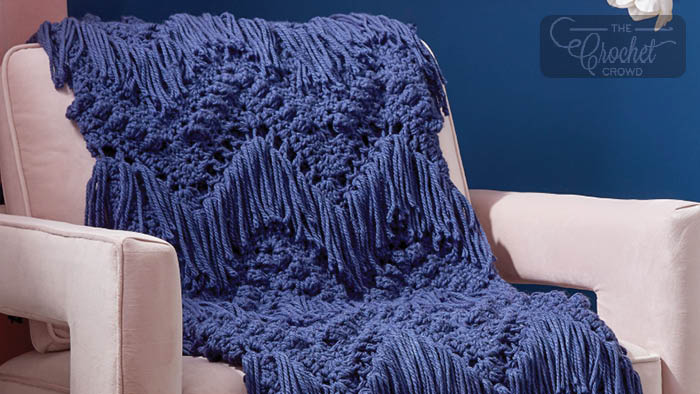 Crochet Bobbles & Fringe Blanket
The Crochet Bobbles & Fringe Blanket is highly textured with a combination of popcorn stitches and fringe. This is something you would see in the blanket section of a home decorating store.
The repeating of the pattern is rows 4 - 11. There are 4 types of rows used in a particular sequence.
This is what it looks like without the fringe added. The fringe is applied at the end of the project to the front loops that remain open in row 11. The length of the fringe is up to you. If you wish to not have a fringe, you can do row 11 as a regular stitch. I leave that creativity to you.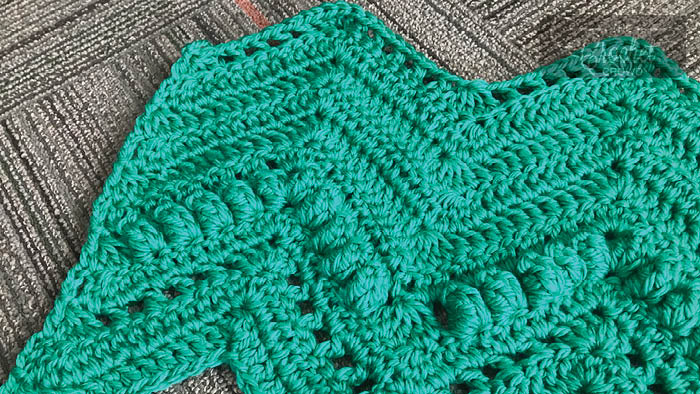 More Ideas
Tutorial
More Blankets to Enjoy