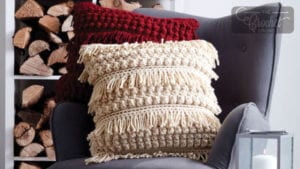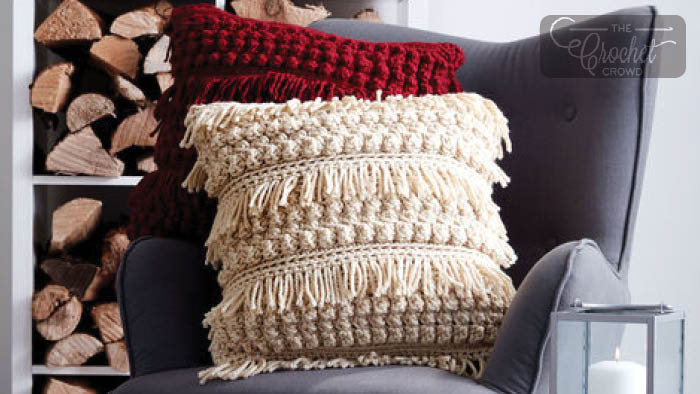 Crochet Tassel & Texture Pillows
The Crochet Tassel and Texture Pillows are really in trend for home decor. If you look around home decor stores, this type of pillow is hot. This is a mix of right side popcorns and wrong side popcorns that make this work. The tassel feature is added on at the end of the project.


More Home Ideas
This is using Bernat Softee Chunky yarn and crochets relatively quickly. You can have higher-end fashion with your crochet hook. For myself, I even consider using an existing sofa pillow and encasing it inside this.
More Pillow Ideas