The Crochet Stars and Stripes Wreath isn't entirely crocheted and is a mix of crafts and crochet.
The straw-wrapped wreath is used, and the entire wreath is yarn wrapped. The yarn suggested is discontinued for the covered part, but I am sure you can find other yarns. The stars and blue leaves are Red Heart Super Savers.
This might be a good project to get kids involved with.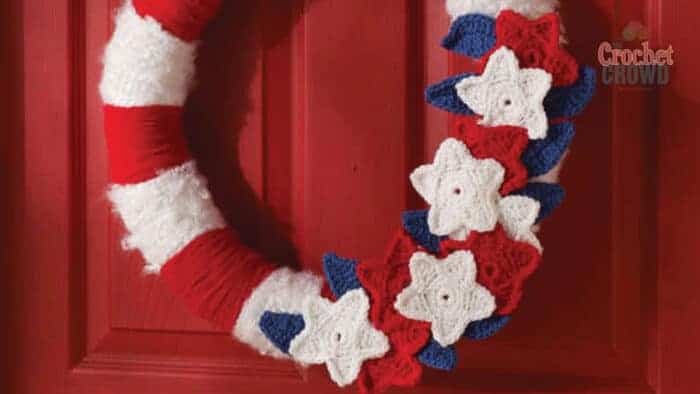 Tutorial
Another Wreath
The Crochet Spring Wreath is also yarn wrapped with a slew of button flowers. A tutorial is available for that one as well. Be creative and decorate in your own style.