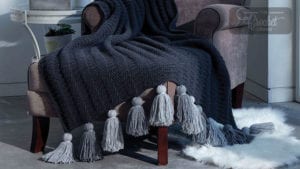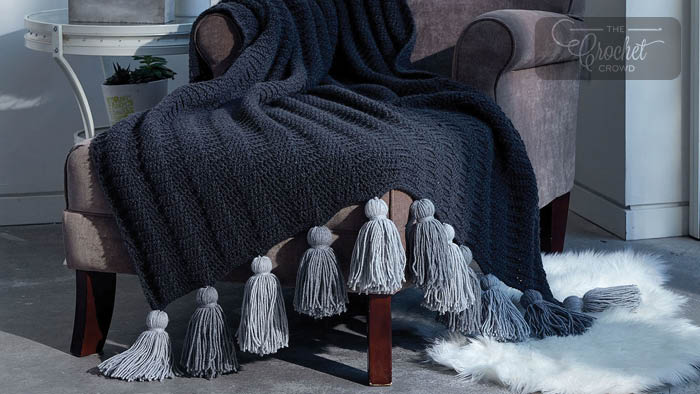 Crochet Tassel Throw
Crochet this Tasseled Throw by Yarnspirations. This pattern has some texture to the look. You may enjoy how the stitches are leaning one way or another to create an appealing visual look. Of the new patterns in the Gray Matters Lookbook, this is one of the easiest patterns inside.
I found the sample really easy to master and I suspect that an entire afghan can be achieved pretty easily and quickly.
If you need help with this pattern, please use the video tutorial below.
Gray Matters Lookbook
Gray Matters is part of the Lookbook Collection by Yarnspirations. This project is featured as one of the projects inside this free lookbook.
This lookbook features the ideas revolving around the colour gray. Gray is one of the most bought colours by knitters and crocheters. It's a colour that can be neutral in both home decor setting and for the recipient to receive.
For myself, I think gray is one of the most underestimated colours in the yarn. People tend to gravitate towards many colours but eventually circle back to gray. Gray can be so many terrific shades.


Tutorial
More Afghan Pattern Ideas