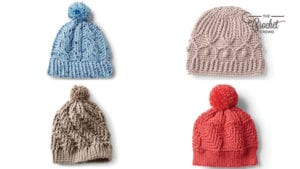 You can choose from one of the four hat options to create yourself a new hat this winter. Play with colours then ad a bit of flair with your choice of pom-poms either a fur one which I am a big fan of, the bigger the happier I am. Or create your own matching pom-pom with the same yarn you have used in the hat you chose to work up.
Freshen up your winter look with a neat colour to go with your winter wear this season.
---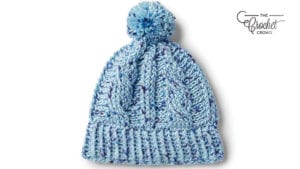 The Crochet Cable Hat has a cabled twist applied to it. This hat is a lovely hat to match the scarves or cowls that have the same cable design
There is not a tutorial for this intermediate-level hat at this time. It's a new design worked up using Caron® Simply Soft® Speckle™.


---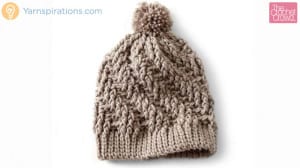 The Crochet Step Texture Hat is very popular with a fabulous textured twist. It doesn't take much for you to see the stepping texture causes a spiral feature to appear on the hat. It reminds me of cabling to some degree.
This hat was worked up using Bernat Softee Chunky. Have fun with this pattern.


---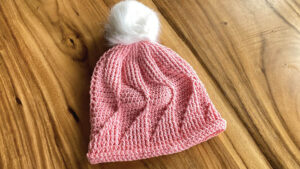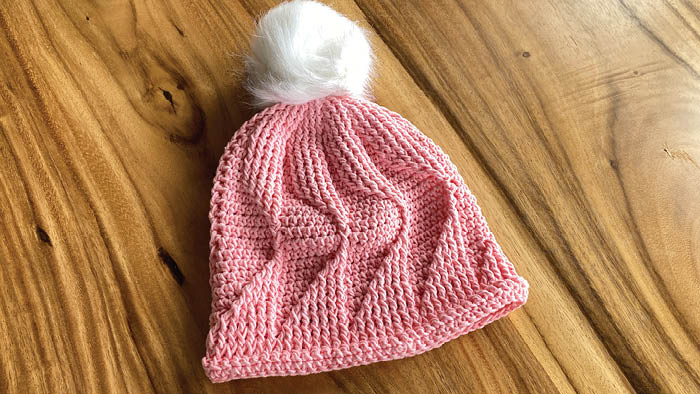 The Crochet Waves A Head Textured Hat. Using front post double crochets and half double crochets, this texture is really easy to understand once you get the swing of it.
Careful of the gauge in this pattern. It's using discontinued Debbie Stoller Washable Ewe. I substituted by matching the gauge with a 4 mm / G Hook and Caron Cotton Cakes.
In the tutorial, I discuss the importance of gauge and do 2 checks to ensure it's working. It's important.

Tutorial
---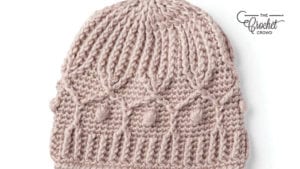 The Crochet Winter Trellis Hat pattern is a brand new design by Yarnspirations. It has a very unique design pattern to it, I am loving it.
Designed by Nancy Smith a tutorial isn't available at this time as this is a new design. The pattern was worked up using RED HEART® Soft.


Tutorial
---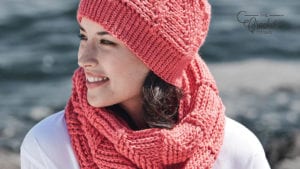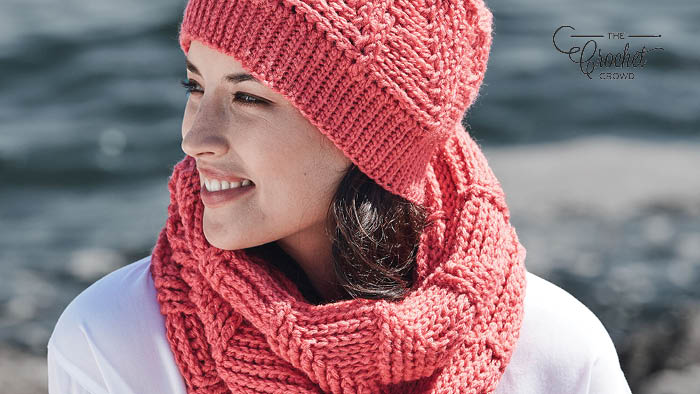 joins the several different types of texture crochet hat patterns we have. It's easy to crochet and the brim is well defined with elastic properties due to the stitch.
After the brim is completed, you will then establish the texture and it's easy to follow along without much obsessive counting. I really like that fact.
the pattern is a fabulous newer design using Red Heart Heat Wave. In the daylight, the yarn heats up 12 degrees warmer.


---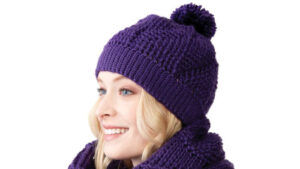 The Crochet Twist 'N' Shout Hat is the same pattern as the Ridge Hat above. It was redone in Caron Simply Soft as a secondary option.
This hat has any easy to follow the pattern that doubles the thickness due to the ridging that is created.


Tutorial
Pattern Suggestions
More Crochet Hat Pattern Ideas