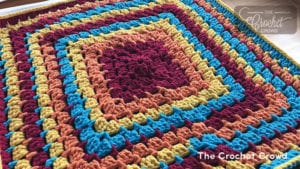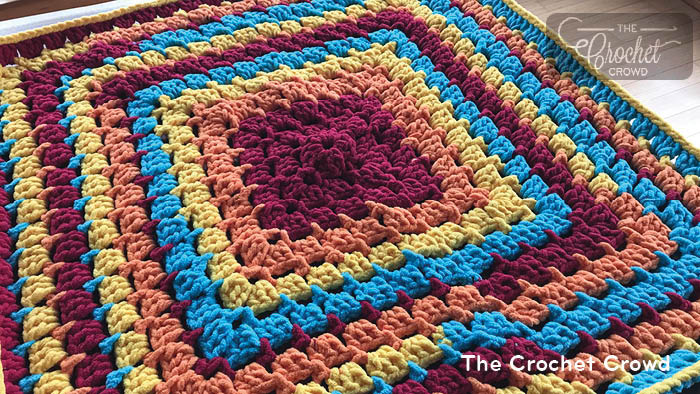 Crochet Toy Box Baby Blanket
The Crochet Toy Box Baby Blanket is perfect for beginners of crochet. I say this because the yarn has very long stripes of one colour before switching to another.
As a newbie crocheter, I had trouble dealing with changing colours. So if you don't mind the random look of where the colour changes, you can blaze through the ball and let the yarn change the colour on its own.


This blanket takes 3 hours or less for experienced crocheters. Easy, not much thinking and get 'er done!
It takes 2 balls of Bernat Blanket Stripes, the colour shown is called Rain Glow.
Pattern Suggestions
Tutorial
Crochet Granny Square Pattern Ideas