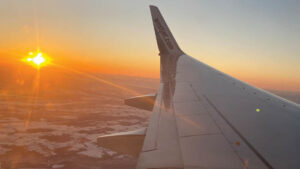 Sherry, our agent, and Daniel are researching the possibility of a Mystery Crochet Vacation for the year 2024.
Daniel has been watching a travel series where there are so many amazing spaces to gather across the globe. Learning how many locations can accommodate groups, just like ours.
While the Crochet Cruises are retiring this coming spring, we are spawning the new format of Travel with The Boys. Where we will gather, as friends, even with people we haven't met before but are travelling a crochet group. We have scheduled Australia, New Zealand and Europe for 2023.
For 2024, the secretive pair are investigating locations to go as a crochet group. It will be a true mystery. I've asked to stay out of planning so it's a mystery for me as well.
Crocheters (plus their families/friends) if they like, will be given an airport with pre-cruise hotel location to arriving at the day before the vacation starts. So if someone doesn't need to fly, they can arrive at the hotel the day before to begin.
We will give you the type of clothing that would be ideal for the vacation.
The rest remains a mystery.
From the pre-vacation hotel, the group will be moved in secret to another location. You won't know where you are going. However, once you get there, you can message your friends/families back at home and let them know where you are.
---
HEADS UP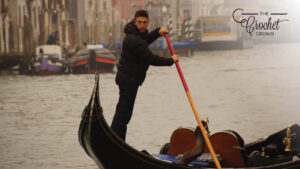 This is not for everyone. For some people, having all of the information upfront is needed to make a decision. This is designed as a mystery, there will be no hints.
Daniel and Sherry both have elevated tastes in travel. Sherry has an obsession with 'WOWING' people with locations. Daniel and I once stayed in a Palace in Venice, found by Sherry, granted it was the attic loft but gawd was it amazing! The breakfast in the mornings was to die for. The location in Venice was so ideal, it wasn't even funny!
Daniel scheduled us for a day-long cooking workshop in someone's home. My gawd, did we laugh! Learned how to make fresh pasta which Daniel still does once in a while here.
This is not a workshop format but just a luxury vacation. Crocheters will need to keep an open mind and not be so judgemental. We will take into account physical limitations and accessibility at the mystery location but some optional excursions may require mobility.
---
Country Location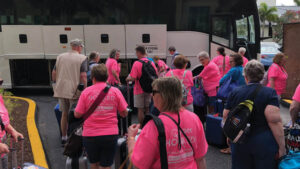 Once the details are worked out, you will know what country and region the mystery will be in. From there, you have to put faith in the pair.
You may need a passport.
I have found that the location and accommodations are important but what I remember the most from vacations is the experience of our social time. 
I can confidently say, this will not be a cruise. This is a vacation with old friends and new friends to be.
---
We are not taking requests on locations. It's a mystery. Leave the planning to us. You can comment below on how you feel about this. We are not collecting names at this time. We will blast it on social media and update this site once planning is underway.
It is impossible to hold a gathering or event like this free of charge. This is just like a vacation but just with friends who have similar interests to you.