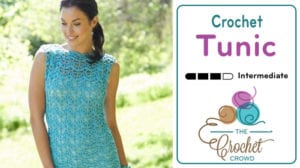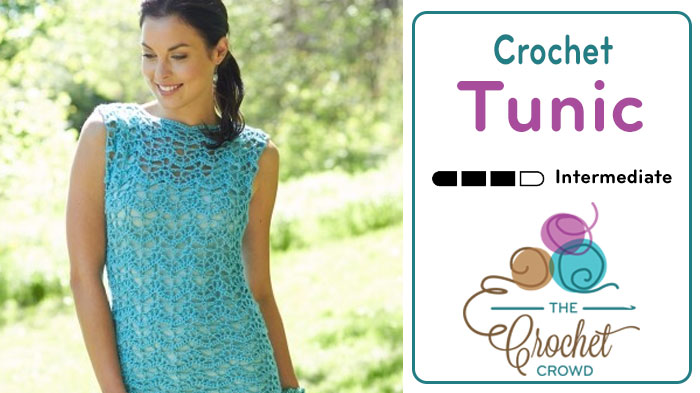 Crochet Tunic
This cute and intermediate crochet tunic isn't too difficult and has no shaping required. The tunic is strictly just 2 rectangular blocks put together and spaces left for the neck and armholes.
Once you get past the setup row, there is a repeat of 4 rows only. It will take you a bit getting used to this pattern. I found after a few repeats of doing rows 1 - 4, I was finally clicking with this pattern. I think that is part of what makes this an intermediate pattern.


Pattern Suggestions
I created a homemade diagram that is demonstrated in the video tutorial. I have provided it below for you to save or print if you want to use it. I found it helped me tremendously speed up instead of continuously figuring out what row I was on. After a while, I was able to keep it close as a reference but started to remember the pattern and was flying along nicely.
In the video tutorial, I demonstrate the ins and outs of this pattern. I show you the stitch work to do. I filmed after one of the sides was completed so I could start the second on camera with you so I was familiar with this pattern. Seriously though, I could have had this particular project done in just two days. It took me roughly 9 hours from start to finish for this. It's not a lot of time investment. I crocheted both panels in just two evenings and did the assembly in person with you on camera.
You have to watch the gauge on this one. I was tight and it was tight on the mannequin though it shouldn't have been. However, once I sewed the items together and relaxed the yarn with my steamer, it fit the mannequin perfectly. So pay attention to the final instructions of dampening the project to block it. Or you can steam it as I did in the video tutorial to block it. Once it was steamed and relaxed, it really turned out nice. I was pleasantly surprised.
The colour changing I did was done on Rows 3 after the fan was put in on Row 2. Here's how many fans I did of each colour if you want to match it:
7 Fans for Orchid
2 Fans for Off White
4 Fans for Taupe
2 Fans for Cool Green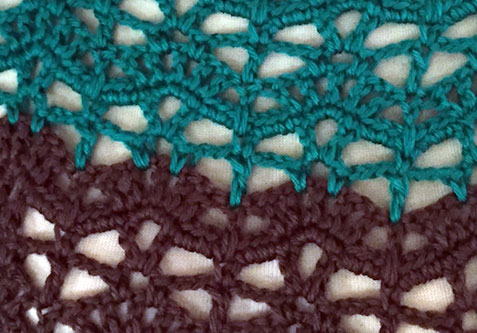 Mikey's Finished Example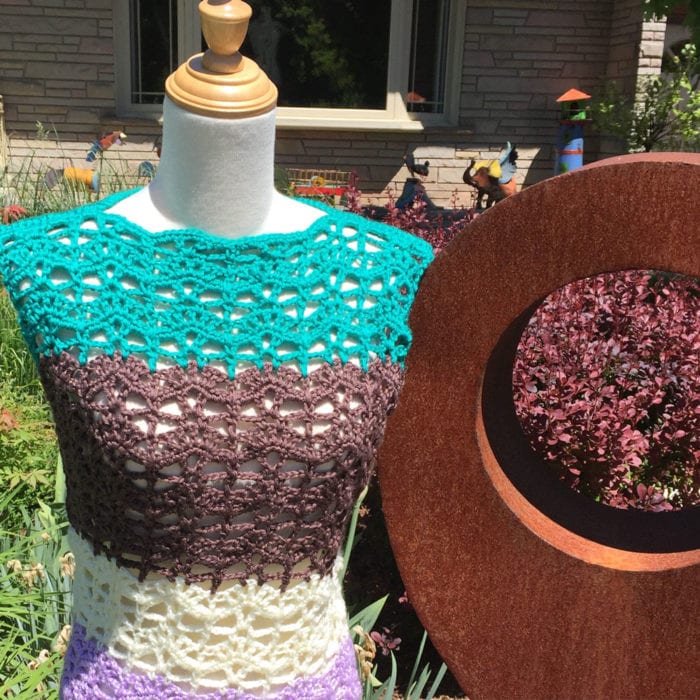 Crochet Tunic Diagram by Mikey
Click on the pic to print, download and save.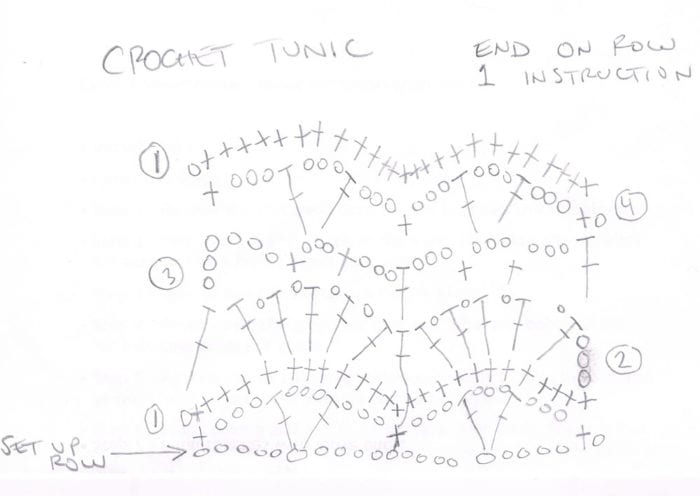 Video Tutorial
Crochet Tunic Pattern Ideas
No post was found with your current grid settings. You should verify if you have posts inside the current selected post type(s) and if the meta key filter is not too much restrictive.