Crochet Warm Winter Hat & Cowl Set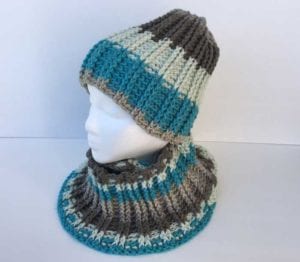 Since my Glacier Cowl pattern come out a couple months ago, I had several requests for a matching hat.  Honestly, I'm not a hat person, but I understand that lots of people do like to make a matching set.


I have stumbled across the perfect hat to match the cowl.  It is the Rib Hat by Yolanda Soto Lopez from the All Crafts Channel.  She has a great video tutorial to guide you through this simple to crochet hat that will look great with your Glacier Cowl.  It took right around a half of a Caron Cake.  I made mine long enough to catch all 5 of the Cake colors.  You could also make this set using any of your favorite worsted weight yarns.
I hope you enjoy this ribbed set.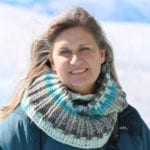 Be creative! 🙂 ~ Jeanne – The Crochet Crowd
Save
Save