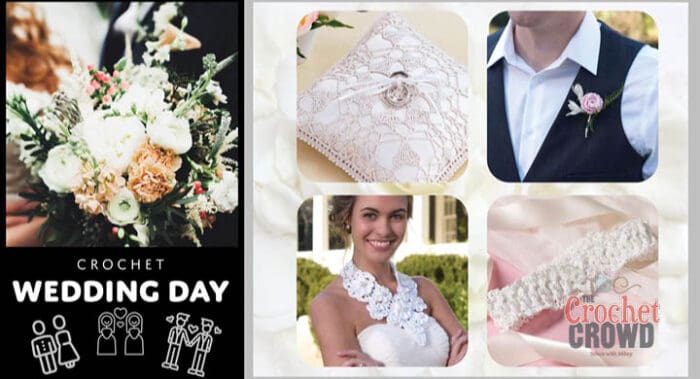 Say 'yes' to the crochet patterns designed specifically for weddings. To some people, weddings are the highlight of moving a chapter in life.
I've been working on the Ring Bearer's Crochet Pillow in tutorial format. I've been to three weddings in my life. Two of the three have been low-key weddings where the bride and groom were focused on what they could do themselves primarily because they couldn't afford to splurge. I don't blame them. It could be me, and you can leave me a comment, but as soon as you say something is for a wedding, the costs feel like they go up. These may help control your budget.
---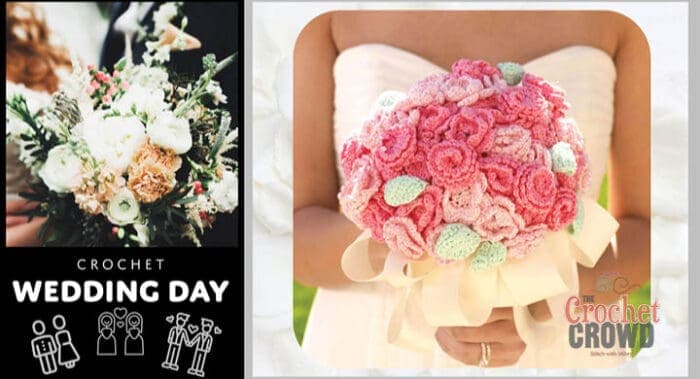 Like the Crochet Bridal Bouquet, you don't need to wait to dry the flowers. You may need to want to share this with the next generation and more.
I'm a budget-conscious person and always have been. I was married once, and it was a choice of a $300 cake versus a $25 slab cake from the grocery store. The $25 cake was fine, as we wanted to go away for the weekend. They put together their decorations in the two weddings I attended and crafted some things for table tops. I fully support that. You can splurge on other things and keep it low budget. Maybe people want the fairy tale wedding but cannot do it; I don't feel it takes away from the moment if the couple does it their way and on a budget they can afford.
You need a ball or two or crochet thread in the four ideas. Wedding decor tends to be delicate, but again, break the rules and do it your way.
---
Crochet Ring Bearer's Pillow
---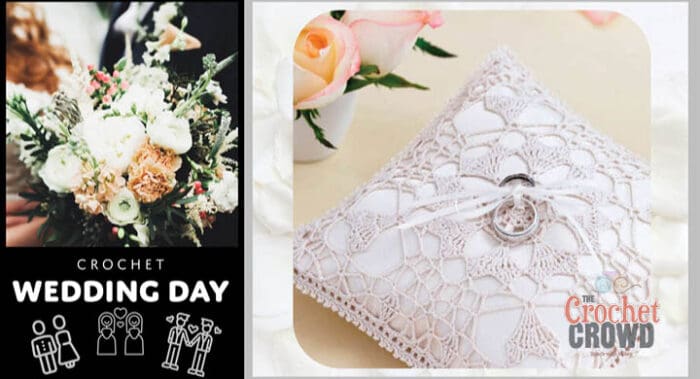 This delicate Ring Bearer's Doily Pillow includes instructions to make the pillow form. The pattern is delicate but in the tutorial I have made, I will use Caron Cotton Cakes so the yarn is easier to see on camera. Please note that my substitute substantially changes the size.
The front face is what you see in the photo, and the back is solid double crochet in rows. This is using Aunt Lydia's Crochet Thread.
Crochet Ring Bearer's Crochet Diagrams
In making the tutorial to go with this pattern, I couldn't do the design without creating the diagram for the main face of the Ring Bearer's Pillow. I created crochet diagrams for the Ring Bearer's Pillow Diagrams for you to follow.
---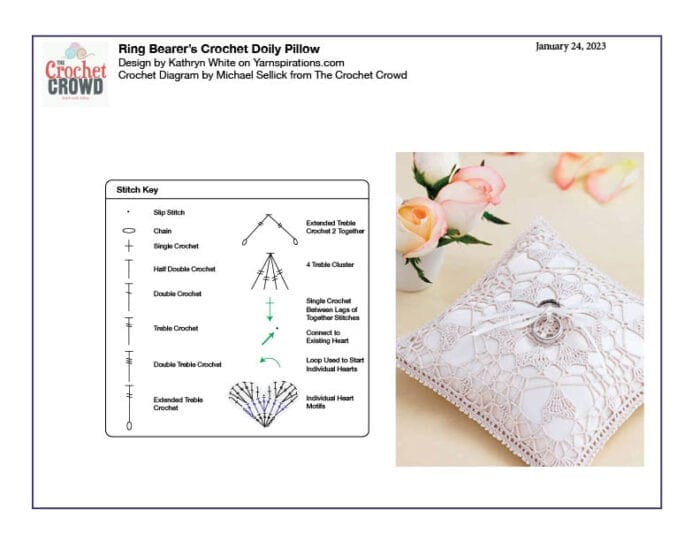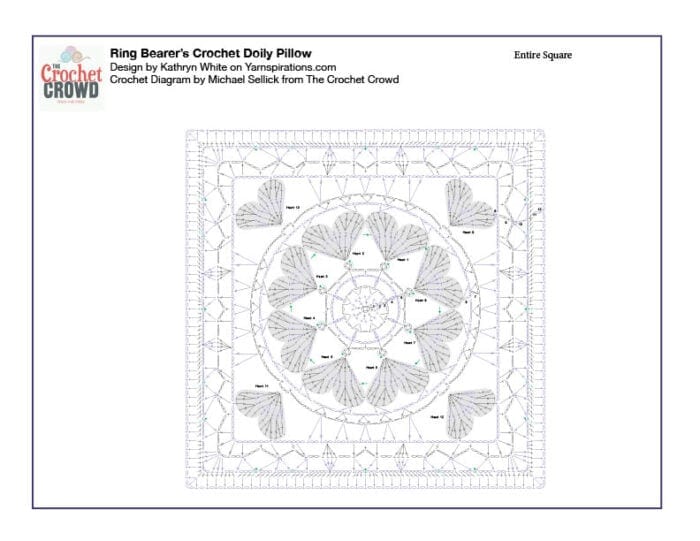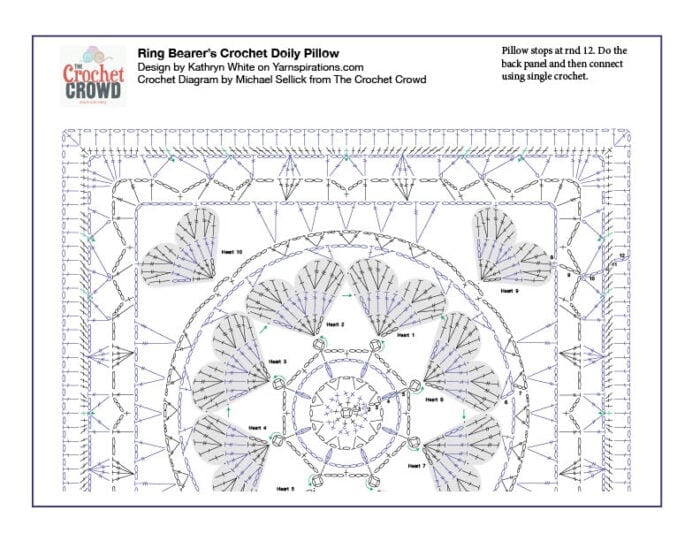 Tutorial
---
Crochet Garter
---
The iconic crawled up under the dress to remove the garter. Oh my... too much for me to visualize! The Crochet Garter may be much cheaper to make on your own. I mean, do you want to spend a lot of money on these when someone may use their teeth to ummm... I leave that to your imagination.
Look carefully as there is a flower on the garter. There is some beadwork on the flower that ups the quality.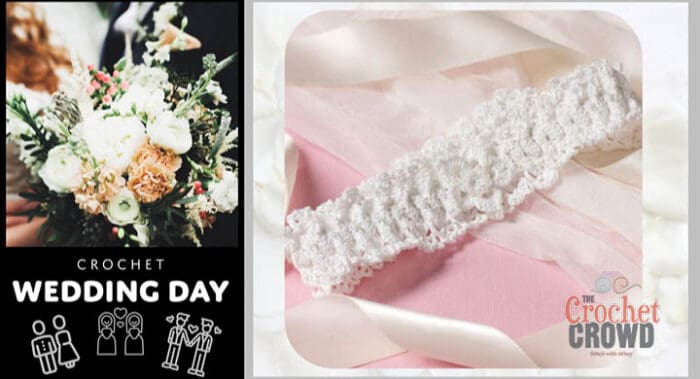 ---
Crochet Nosegay (Small Bunch of Flowers)
---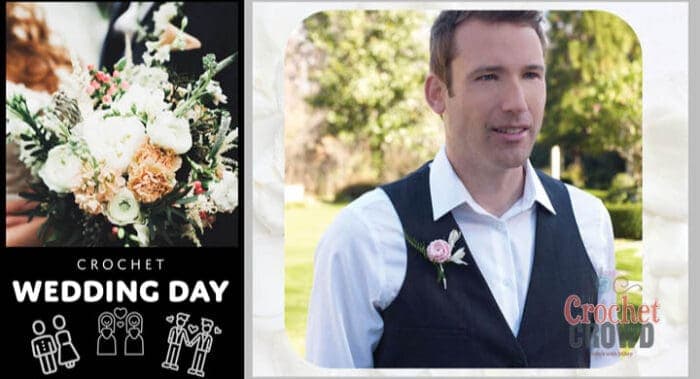 I had to look up with Nosegay was. I'm not the sharpest tool in the shed, as it's a term I don't think I have ever heard of before. It means a small bunch of flowers. I find it quite comical this is called that when there is only one flower. But hey, what do I know, eh!
The Crochet Nosegay is just one flower that is incorporated with natural greenery. We know this is a boutonniere for those of us in a common language. You may want this type of item for the lapels as it's a forever keepsake.
The pattern also includes a Bridal Nosegay in bouquet format. So do a flower, two or whole flower pieces; you can decide for yourself on what works for your time and ambition.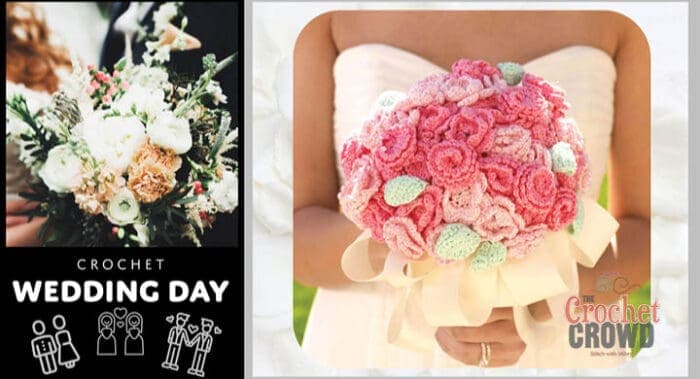 ---
Crochet Wedding Necklace
---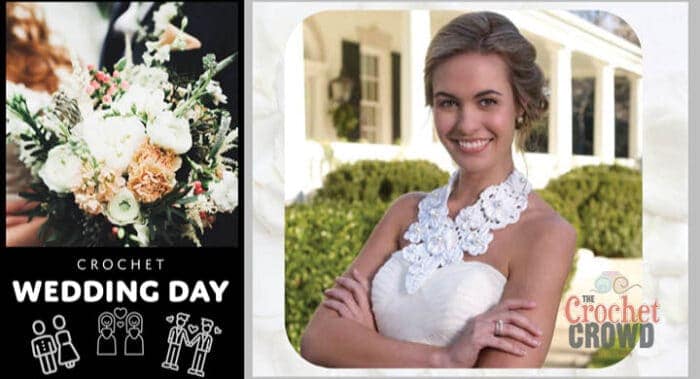 This very delicate-looking Crochet Wedding Necklace has beads worked into the project. It's made up of several motifs that are joined together. A schematic is included for the assembly to make it easier for you to follow.
The necklace is made with Aunt Lydia's Crochet Thread.
---
More Wedding Patterns
---
Whatever you decide for your wedding is your business. Do what makes you happy. No judgment from me as to what makes your union unique to you. People worry too much about what others are doing. If you're happy, that's all that matters.