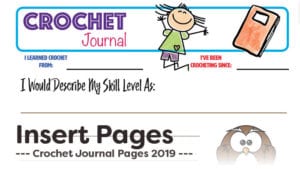 Crochet WIPS Journal Pages
For those who like to record their crochet projects or keep personal crafting based journals, introducing the Crochet Journal by The Crochet Crowd.
There are 8 pages inside this free downloadable PDF that relate to crochet. These are insert pages for your own journal. Myself, I like to staple the real patterns to the back of a page journal so I have it forever.
Click On the Pages You Want
These are all freely downloadable. Print off as many copies as you need.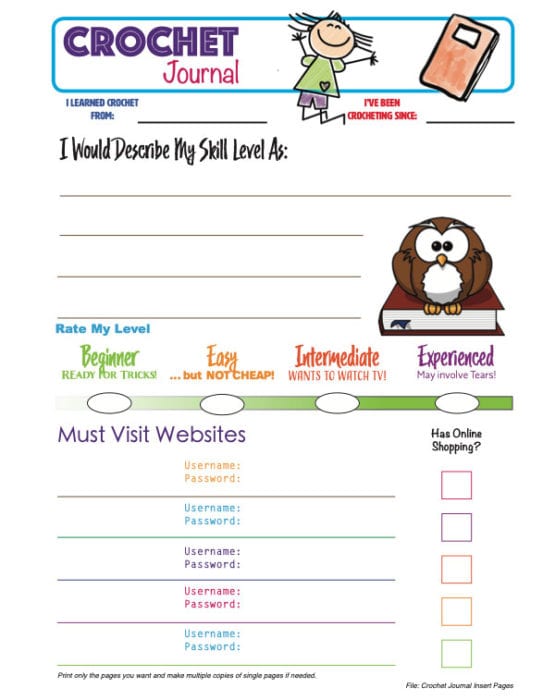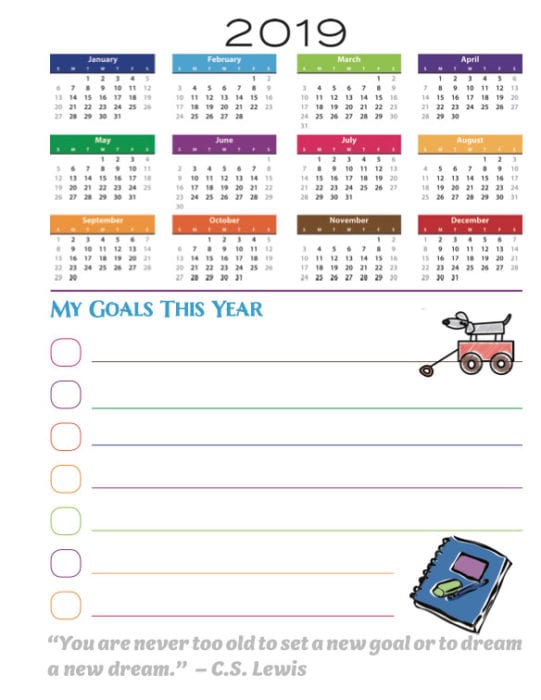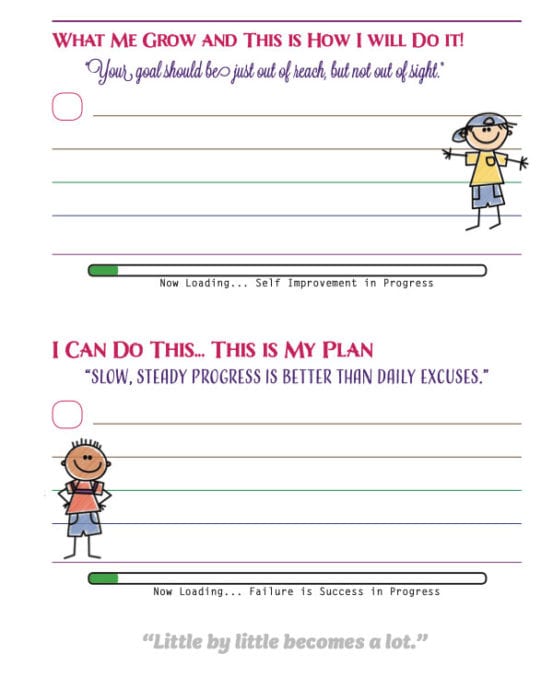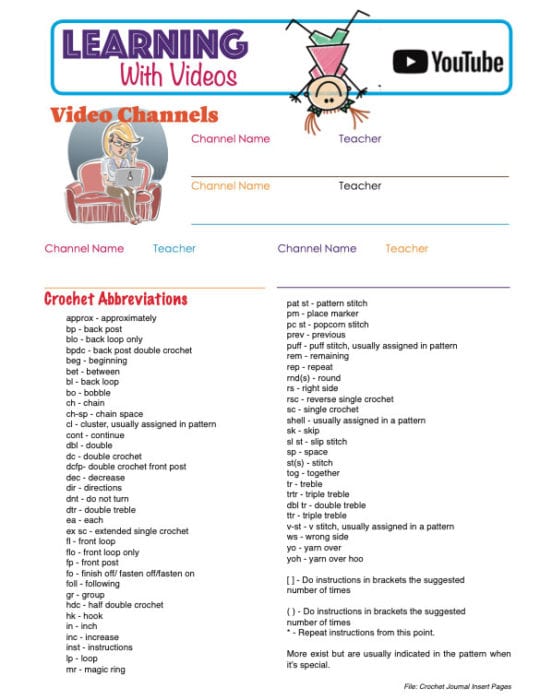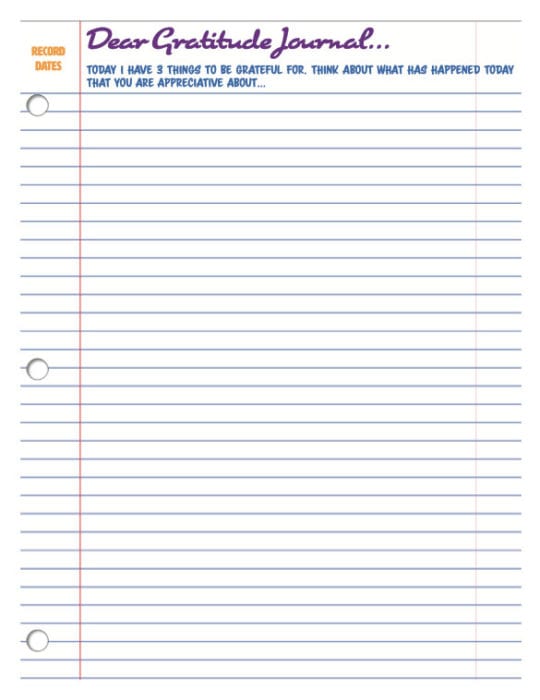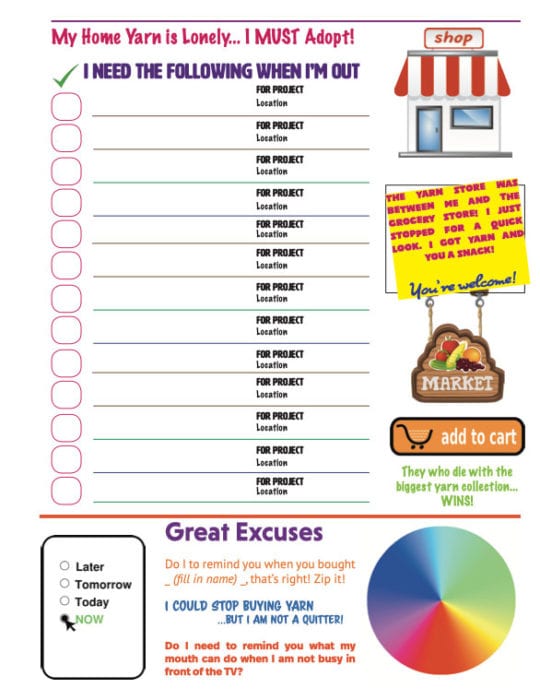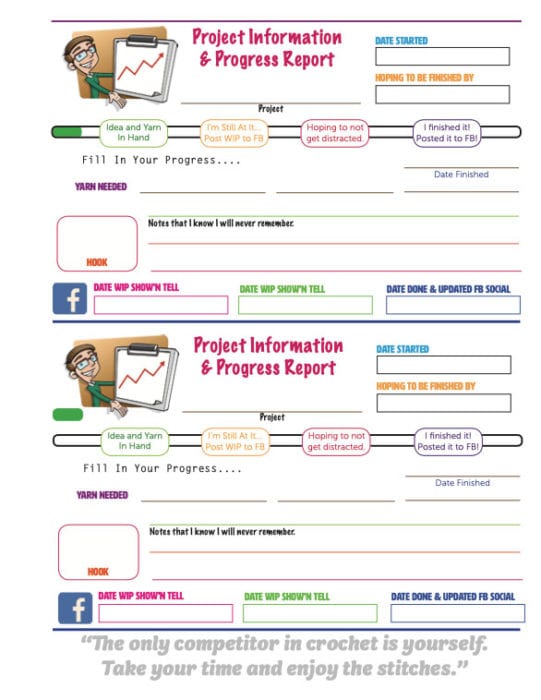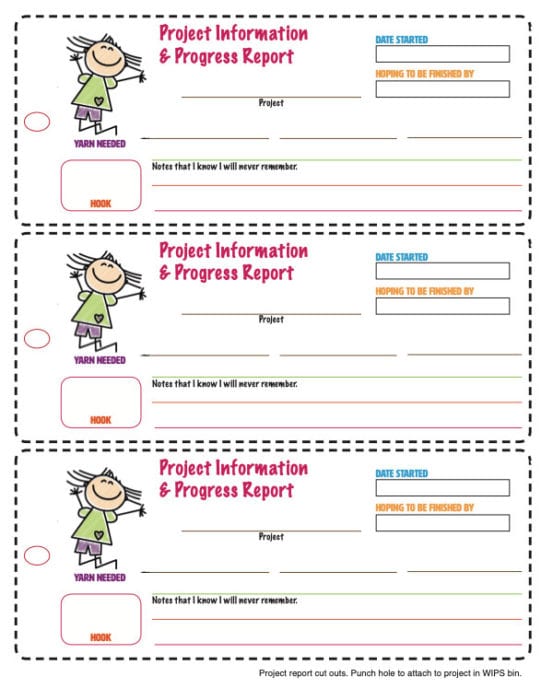 If you are like me when you forget your crochet hook size or yarn you used, the journal can be your best friend.
Print only the pages you need by selecting which pages you want. Print multiples of the same page if you need more copies.
From project reports to shopping lists... the downloadable is intended to be cutesy and fun. Life is too short to be all serious... don't ya know.
More Ideas