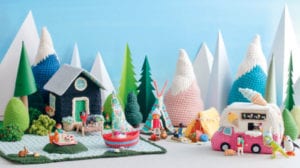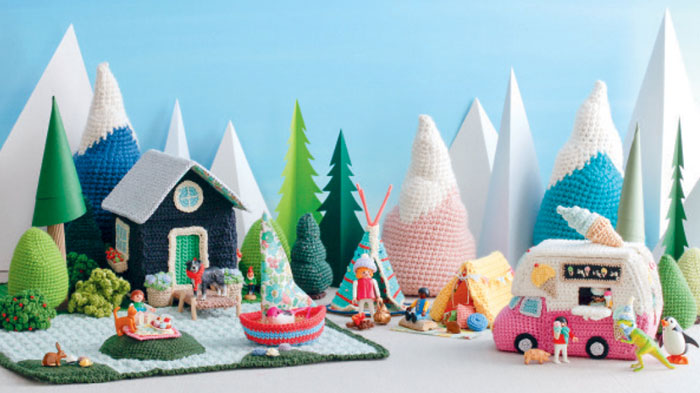 Step Aside Barbie, You Have A New Cooler Camping Neighbour
Kate Bruning, author of a new pattern book, Let's Go Camping! has created a really fun and playful approach to crochet amigurumi. I find myself smiling with silly delight as my fingers flip each page. Even by myself in my office, I am ooohing and aaahing!
Without question, that Ice Cream Truck sealed the deal for me! I was like… "OMG how sweet is that! I want a mini display for my home. I love creativity like this. It's outrageous and just plain fun! For playtime, the top flips up and imaginations flow as kids, (*clears throat* and possibly me, can actively play and serve ice cream).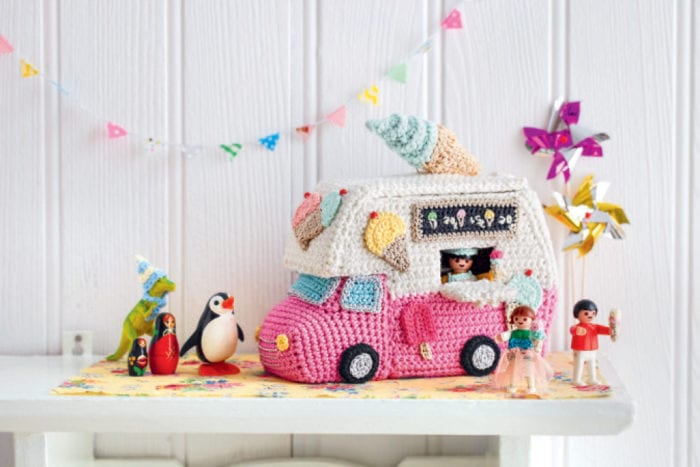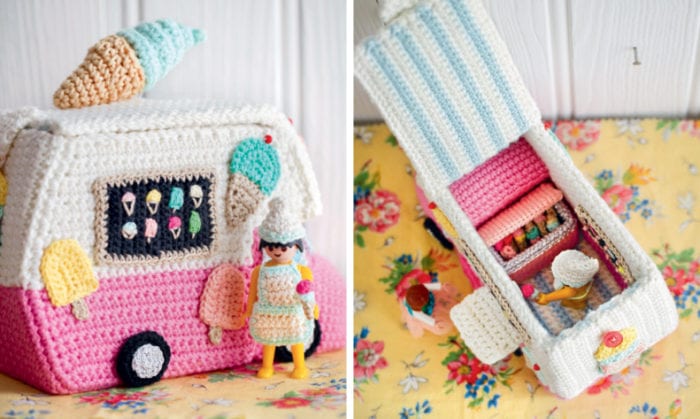 If the Ice Cream Truck doesn't hit it for you. Who is the ice cream truck going to serve? Their camping neighbour in the vintage-looking camper! The camper, the trees, bushes and playmat! My teeth are hurting as these are so sweet! Flip down the front face of the camper and reveal the inside. A dining area, kitchen and bunk beds! So kewl!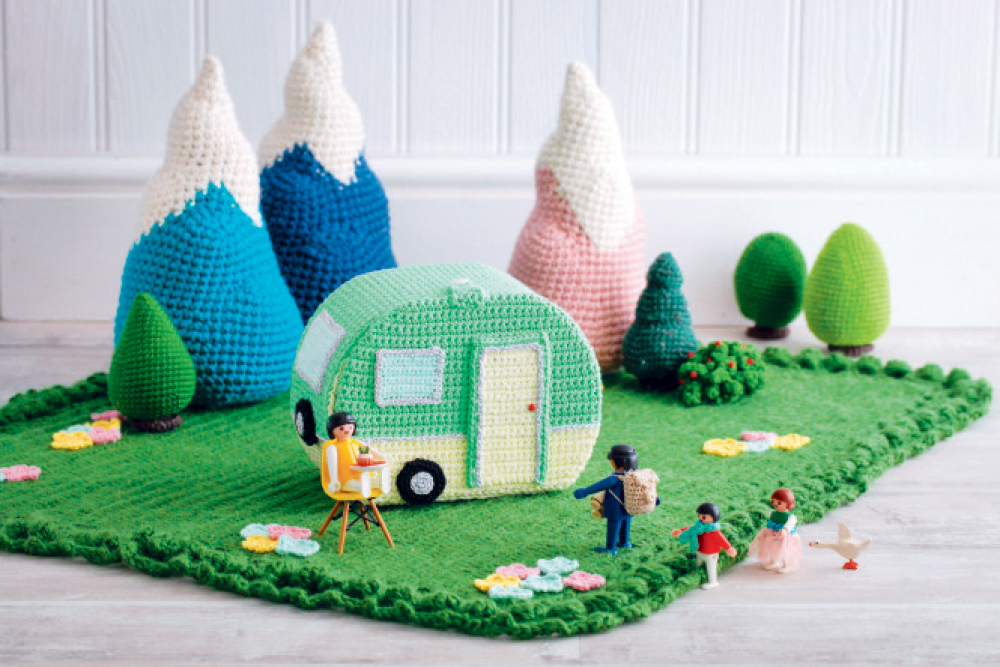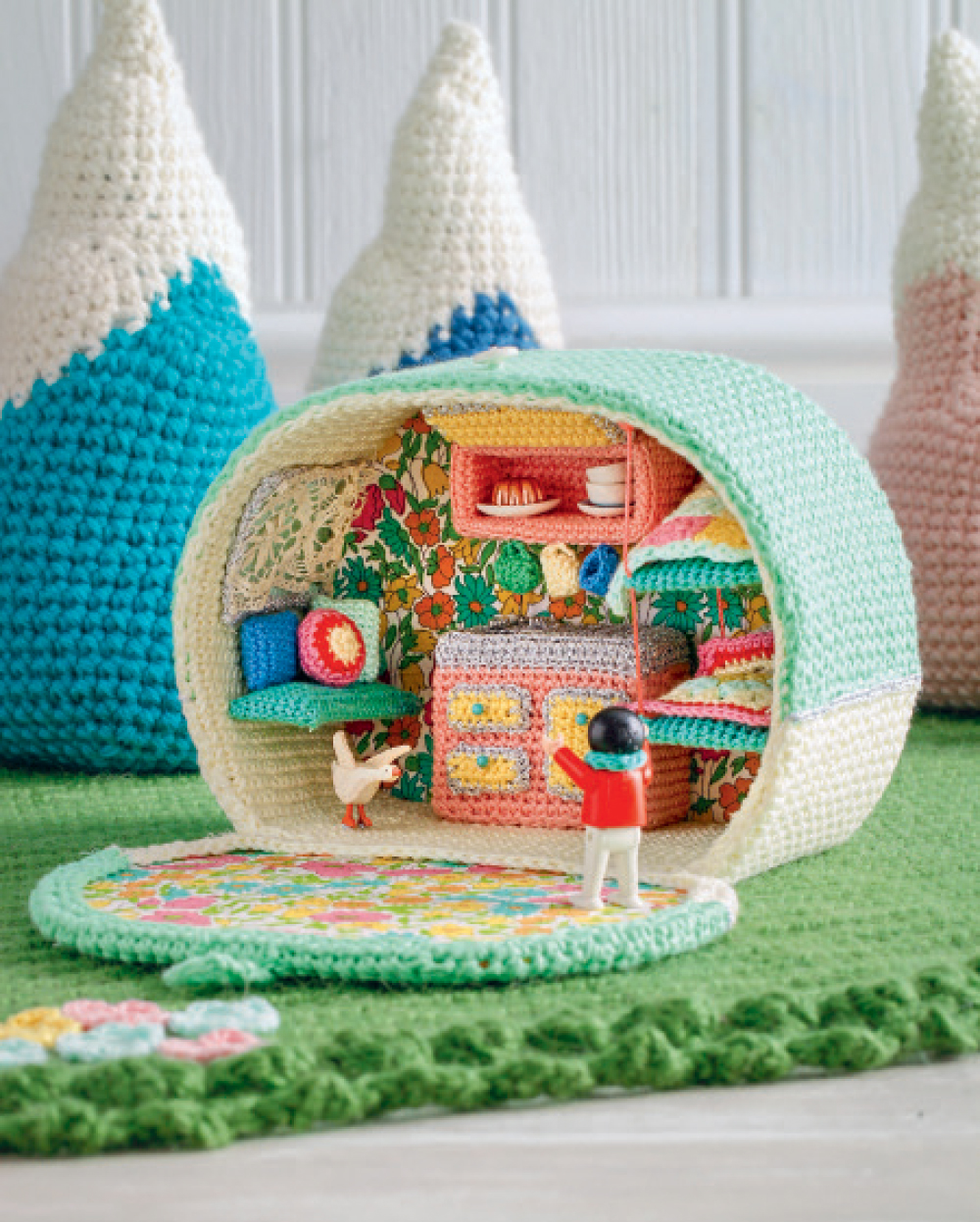 Of course, your neighbours may be the "Brady Bunch" where they are in the tents. You most likely are old enough to remember when the Brady Bunch went to the Grand Canyon! This set feels vintage. There is so much detail in the set which includes a river with dock, boat, boathouse and more. Check out those little pillows at the tent! I know, RIGHT?!!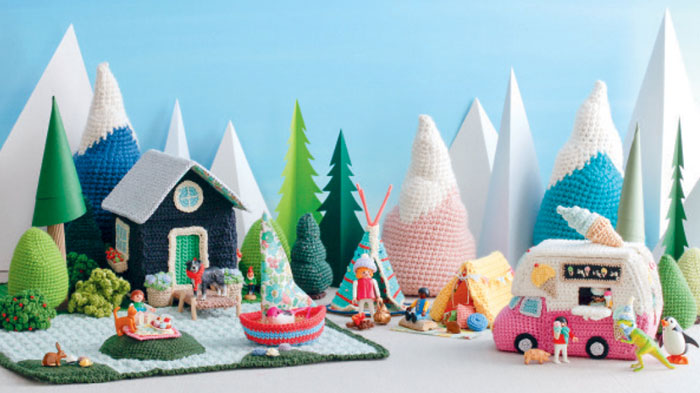 For those who like to 'rough it'… you know. No "Glamping" meaning you cannot blow dry your hair. True camping at it's best. You can be creating a tent scene by the river. You can use Tin Foil to give the illusion of still water that reflects. From teepees to vintage scout tents. I know our friend Colleen, loves to camp like this. She sets up her camping space and takes over for a weekend! Looks like the dog is cold too! He has a scarf!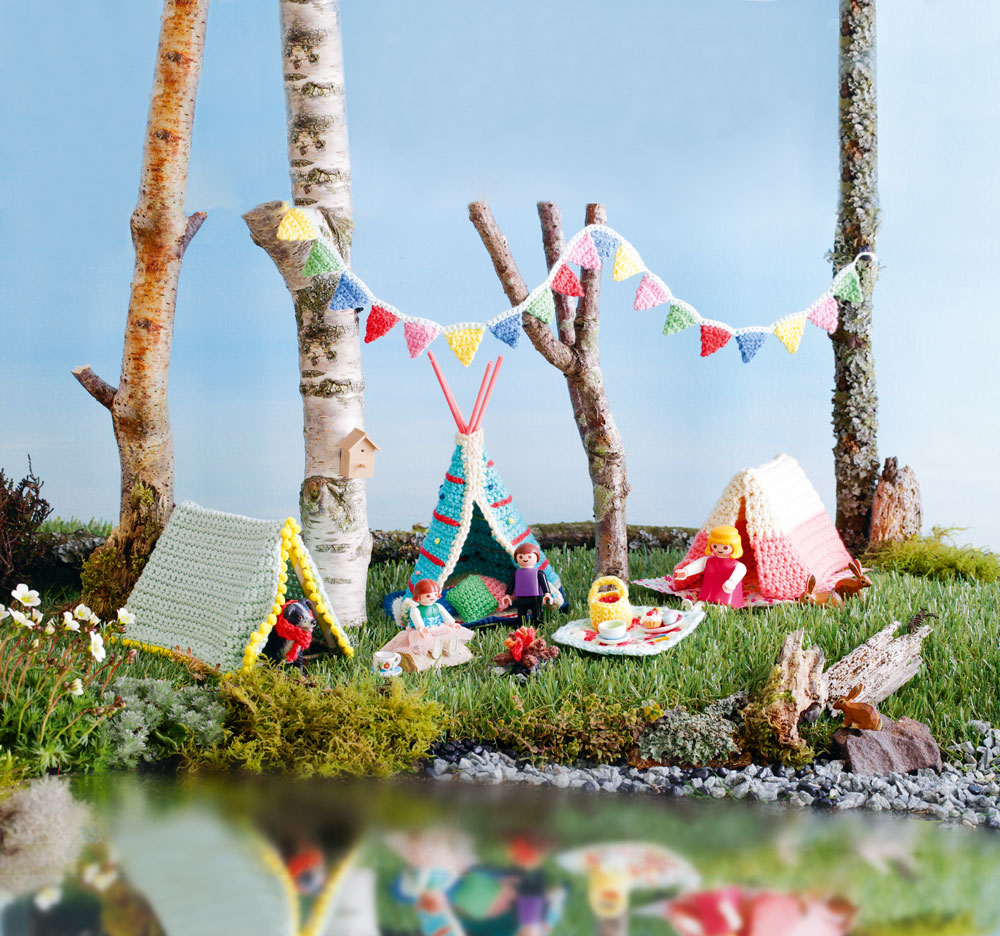 Conclusion
If this book is in your future, it's now available as it's new as of August 2016. It's called Let's Go Camping! You can find it at Amazon.
The book is 112 pages of crochet goodness. In full colour. SRP is $16.99 USD or $22.99 CDN. You may find this cheaper on Amazon or trusted book stores in your area.
Pattern Suggestions
Crochet Amigurumi Pattern Ideas