New for 2023 are five bell gnomes for Christmas. Each gnome is dressed differently to represent a Snowman, Santa, Christmas Tree, Snowflake and Gingerbread feature.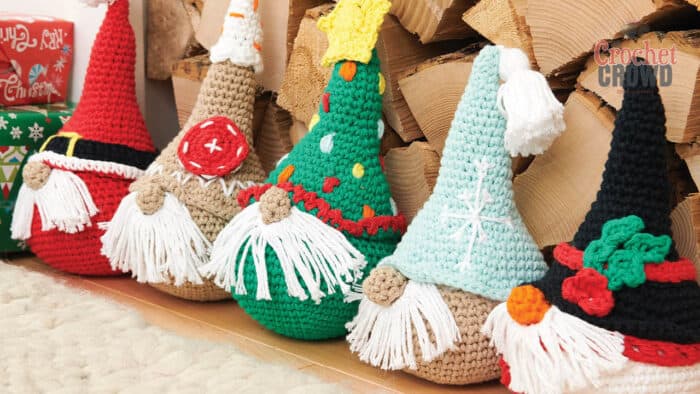 .
.
Crochet diagrams are provided with the free pattern, and each one is about 7" tall. You may have these as reusable Christmas decorations year after year.
Christmas or Spring Gnome
A few years ago, I made a gnome for my office. It was originally a Santa Claus, and I wanted it for Spring to give for Valentine's.
It was 15" tall and fast to crochet. I have a tutorial available for this free pattern too. Check out the Crochet Santa or Spring Gnome Pattern.